Today, we are going to discuss six methods to gain organic traffic. These digital trends can help increase your organic traffic.
What is organic traffic? It's the opposite of paid traffic. For example, we refer to the number of visitors who come to your website due to unpaid search results through Google, Yahoo, Bing, and other search engines. This type of traffic we all hope for but is hard to obtain.
Let us explain six ways of improving
Let us explain six ways of improving that on your own. However, it is important to remember that going organic may not be for you if you are looking for a quick payoff. It's demanding work and requires patience to see real results
Having expressed that, choosing organic traffic boosting strategies might be the most incredible investment you can make for your business. So let us dive in.
 1. Organic Traffic & Your Website: Is All Of Your Content Performing? It Might Be, But Is It Time To Review & Remove Non-Performing Content?
NPC or non-performing content is anything on your website that doesn't fulfill its original purpose.
Take an inventory of your website. Are all the pages and blogs still relevant, or have they been forgotten and not visited for months? Maybe years? It's time for these to go. If you are partial to them or think they may be of help in the future, just unpublish them.
These can cause significant tie-ups and skew your chances of ranking in the SERPs.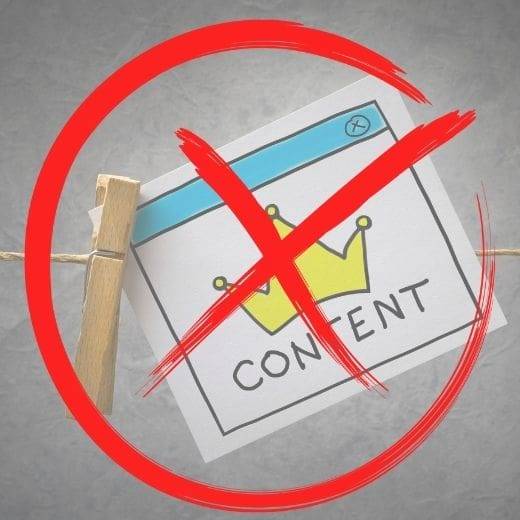 Search engines experience an obstacle in the crawling procedure, leaving your website prematurely before getting to essential pages.
Pulling non-performing pages is an essential element of anyone's content strategy. It enables relevant content to rank higher in results pages and will help you accumulate more organic traffic.
2. Improve On-Page SEO To Increase Organic Traffic
In creating and publishing great content, you need to optimize the pages of your website for search engines. On-page SEO includes tracking, optimizing your images and blogs, HTML tags, and H1 and H2 headings. You should also make sure your photos are helping your content and optimizing your meta descriptions and titles. Your headings help your posts be easier and more pleasant to read, which can also affect your rankings, including your organic traffic.
Across the board, your on-page SEO will increase website traffic and improve your website's visibility in the SERPs.
3. Consider Influencer Marketing For Organic Traffic
The influencer market was a massive trend in 2021, especially regarding gaining organic traffic. According to Statista.com, "The global influencer marketing market size has more than doubled since 2019. In 2021, the market was valued at a record 13.8 billion U.S. dollars."
Recent research discovered that 86% of ad agencies and marketers utilized influencer marketing as their overall organic traffic strategy. Within this, 92% found the technique valuable and a compelling method of brand outreach.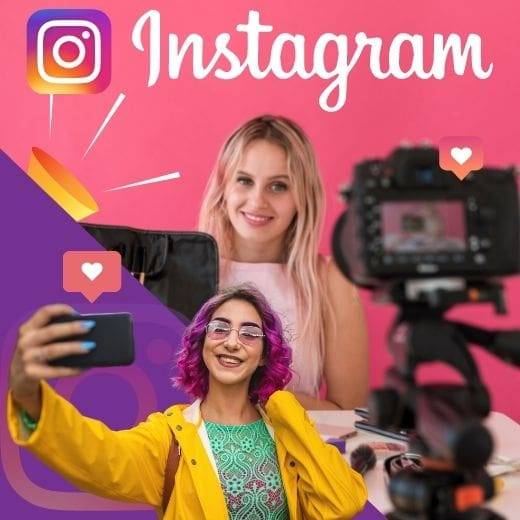 Overall, influencers tend to have many followers who regularly engage with them. So having them praise and recognize your company's brand can be a complete game-changer, driving tremendous organic traffic to your website. They can also create authentic, new content for your brand.
Small businesses can benefit highly from influencers, especially on a micro-influencer level. You can read more about micro-influencers HERE.
4. Use Long-Tail Keywords To Gain Organic Traffic
You may be wondering, What are long-tail keywords? I will try to explain briefly.
Long-tail keywords are searches that get a tiny number of inquiries per week or month. These keywords have the tendency to be longer and more precise than their "head" counterparts and often produce a higher conversion rate.
For example, the keyword "Gym" is a "head" keyword because it gets 1.1M searches every two days. On the other hand, the keyword "how to start working out at the gym" is a long-tail keyword because it only gets 500 searches every ten days.
Create captivating titles
You can create captivating titles for your blogs by using long-tail keywords. Think about using an SEO tool like Ahrefs' free keyword generator. Ahrefs can help you in the search for keyword ideas.
5. Aim to Rank 0 to Increase Organic Traffic. That's right, 0.
In 2014 Google introduced a featured snippet and rich content. They have grown in increasing importance over the last eight years. Snippet boxes are in top positions on Google's search results page. They can enhance your website's visibility creating more quality traffic. 
Over time, as you continue to develop and publish more content for the term your featured snippet ranks for, you can build authority and a repository of knowledge — eventually solidifying your website's position.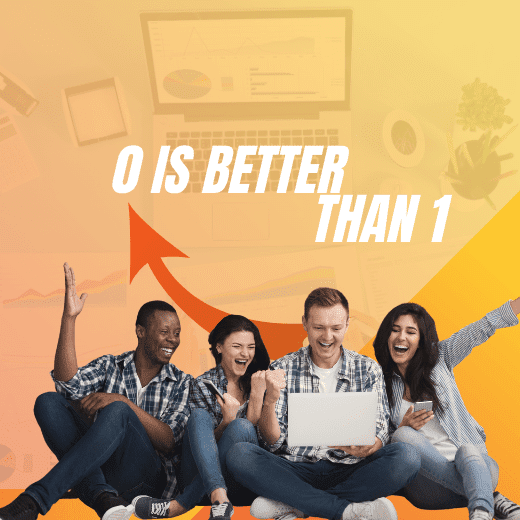 Keyword research is vital. Using question keywords such as who, what, when, where, why? Answer that question early in your blog. People get frustrated when they scroll through a 2,000-word blog to find a single answer.
Producing content made for those precious top spots means while users won't always click on your website at that instant, your website will rank higher than the competition and grow your brand awareness.
There have been times when I have read a featured snippet and not clicked through. However, I did need further information, so I went back and searched the exact keywords and found the featured snippet again, clicking through to see the rest of the information.
6. Optimize Top Performing Pages To Increase Organic Traffic
Research the pages of your website. Find out which ones are already bringing in traffic and ranking content. You may see an overlap. It is essential not to neglect these pages. If you do, they will lose traction. Review your content once a month and keep it updated. You can add refreshing and relevant data where necessary.
Including new information on the topic can also be extremely helpful. You can add new links and weave relevant key phrases and search terms in your content. Search engines love seeing that you have a table of contents or a FAQ section.
All of these play an essential role in increasing organic traffic. In addition, we have several blogs that can help guide you through every step of the process. You can find all of those in our Industry News Section.
We were allowed the opportunity to work with a local dental practice. The results from Profamilydenistry.com speak for themselves. Nine months ago, we started working with this amazing family-owned and operated business. They needed help with their Google ads, SEO, and website update. After nine months, we saw an increase in organic traffic to the Family Dentistry website by 59.83%, 448 New Keywords & 41.34 % Increase In Page Views!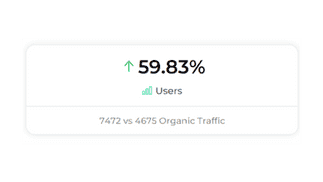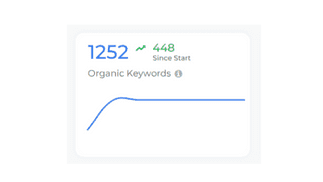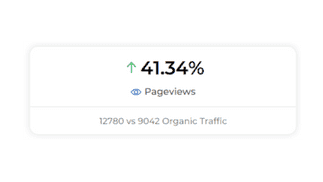 The digital marketing optimizations saw a significant ROI and kept the leads coming in. To see the rest of the results and read the entire case study, CLICK HERE.
As stated previously, going organic may not be for you if you are looking for a quick payoff. It's demanding work and requires patience to see meaningful results to gain organic traffic. If you would like to see more organic traffic but still feel unsure about approaching it yourself, let's have a conversation.