Website design trends are no different. In recent years, design elements and website features that were once modern and innovative may have become tired, overdone, and cliched. The last thing you want as people arrive at your site is to lose interest because your website looks outdated or website standards. Of course, there will always be aspects of web design that are never going away – user-friendly navigation, data security, and fast load times should just be a given on your website. However, you can keep your site at the forefront of design and search engines by adding innovative website features and elements.
Loading Time and Page Speed Are Critical
One of the most crucial web design standards is ultra-fast load time. Quick loading times have been essential factors in UX and SEO for years, and it continues to be a top priority for websites that want to rank well and convert better. Website performance has a direct impact on a companies bottom line. For example, Pinterest reduced perceived wait times by 40%, increasing search engine traffic and sign-ups by 15%.
Accessibility and Availability
Inclusivity and accessibility are more than a trend, but there is a growing need for web design to factor in the needs of people with disabilities. Having a site that every visitor can navigate and interact with is more than part of good customer service and an excellent experience. It can increase conversion, boost your SEO, and help you reach a bigger audience.
Nation Media Design had the opportunity to build a website that needed to be accessible to those who have a hard time seeing. We implemented bold colors and big fonts to meet the customer's needs. Elements that improve accessibility include: Creating strong color contrast between text and backgrounds;
Adding focus indicators, such as the rectangular outline that shows up around links when using keyboard navigation; Using labels and instructions with form fields rather than low-context placeholder text; Using functional alt tags for images, which also boosts SEO!
Minimalism, sometimes called "flat design," isn't a new trend in web design. Still, minimalism is typically associated with a lot of white space, think Apple. In 2022, we expect people will be experimenting with colorful minimalism. However, it doesn't have to be all white to be minimalist. A great example of a site that does colorful minimalism well is Shopify. Each website page features a bold background color with clean text and minimal design elements to create an attention-grabbing and easy-on-the-eyes page. They're proof that minimalism doesn't have to be stark or boring.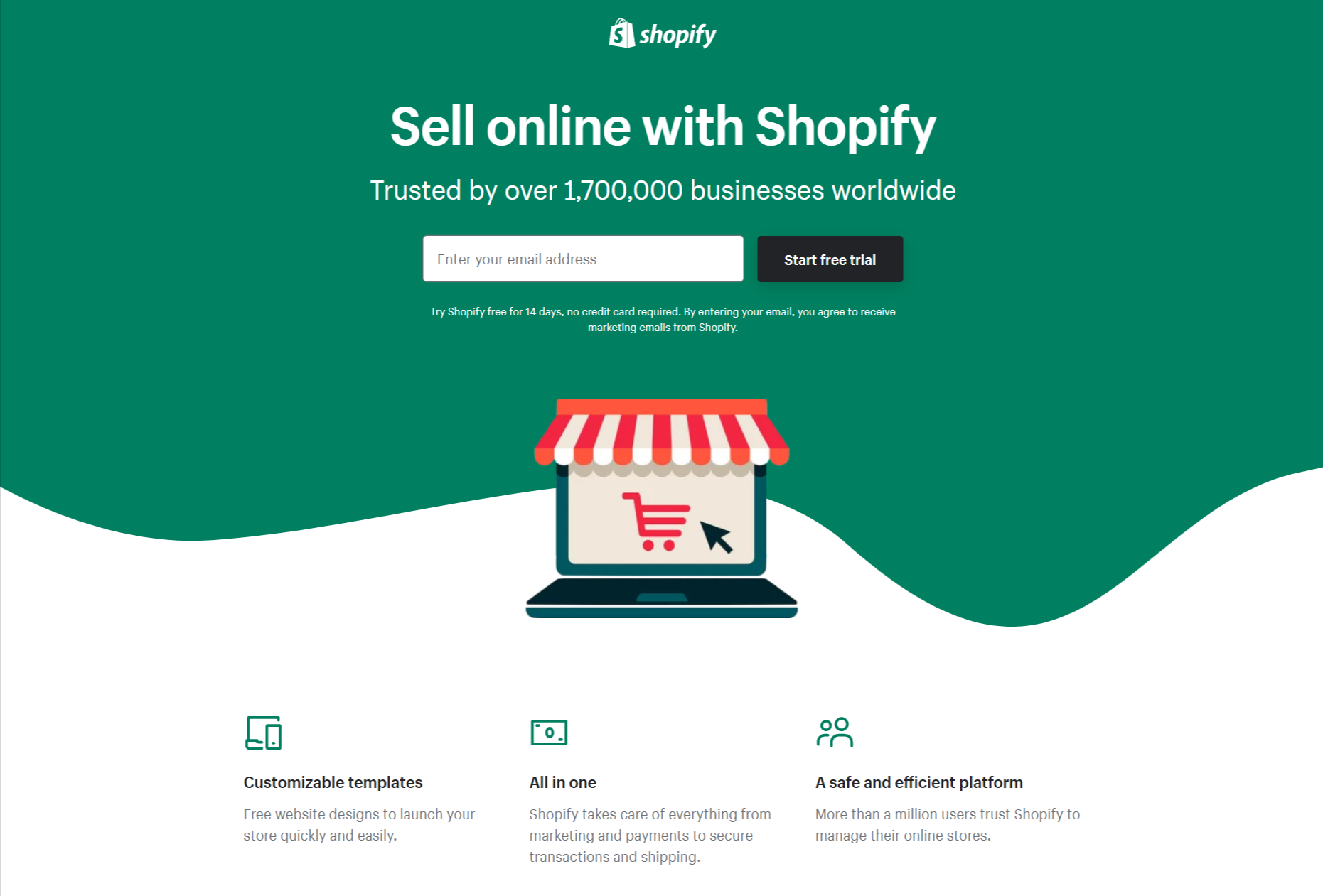 Interactive and Static 3D Content
Thanks to maturing web technology and web designers wanting to stand out from the average web page, 3D elements users can interact with have gained popularity.
The results can be breathtaking – like the use of interactive 3D content on Dogstudio.
In 2022, we expect to see a slew of clean, bright, eye-catching websites that use animation and video to enhance the user experience. So a final answer to How do I get my website ready for 2022? Updating your website's design can positively impact your brand and revenue. But, suppose you do not know where to start. In that case, fortunately, our award-winning web design/SEO and marketing team keeps up with all the latest website design and development trends to create highly functional, easy-to-use websites that perform well and look fantastic. We want to share some of the latest innovations, digital technology trends, standards, and forecasts for 2022. Schedule a consultation with one of our team members today. Let's get your website ready for 2022.