SEO Improvement for B2B lead generation
Westward Industries is a family business that specializes in building vehicles for niche markets. Since purchasing the company in 2012 they have made strides to improve their SEO and B2B lead generation.  This being a niche market they came to us for help with that. Westward needed more traffic from organic search results to drive more sales. in this case study, you will see how we  were successful in increasing their keywords, rankings and traffic to their website.
The Franz brothers, with a mix of engineering and business acumen, knew they needed help in this area. They came to Nation Media Design seeking to improve their rankings and overall traffic to their website.  We were eager to help them right away and came up with a monthly budget and began to dig in and fine-tune their personal SEO Optimization plan. First we needed to preform their SEO audit.
In the first part of our process we go through initial examination of the site and develop a strategy to clean up all items on the site that are negating gaining rankings. Like broken links, anchor text, page speed, page tags and many other variables. Once we establish the health of the site we launch a comprehensive campaign to fix all of these items.
We established a list of keywords based on clients needs and markets desires:
3 wheel electric utility vehicle
electric utility vehicle canada
low speed vehicle manufacturers
low speed electric vehicle
electric utility vehicle
electric utility vehicles for sale
low speed vehicle
last mile delivery
small delivery van
Below is a growth of there organic keywords. We start are campaign in early 2021: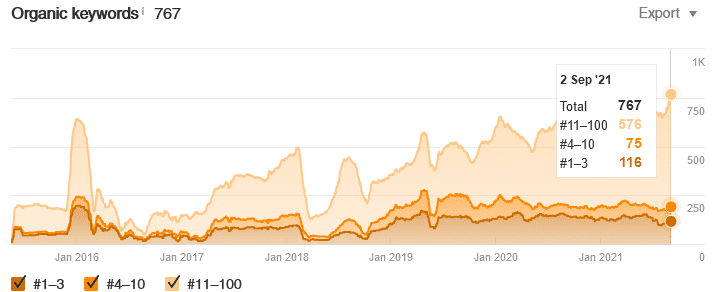 Launching The SEO Campaign
Once we got are keyword list down, cleaned up the site and set out strategies in place we launched our campaign.
The continuing results for this campaign are outstanding and continue to produce results.  A well-planned strategy, A+ communication with the client, and teamwork were all major factors in these outstanding results.
This campaign continues to produce amazing results. We were able to build a long-lasting and trusting relationship with our clients. Helping them to reach their goals was very important to us. utilizing every aspect of our team and theirs we successfully established their online presence to produce lucrative results.
Let Nation Media Design's SEO experts develop your SEO standards to a new level. We develop custom Search Engine Optimization plans for each of our clients. Get found locally more often to increase your ROI and gain more brand exposure.
We are a trusted SEO company in Grand Rapids, working with clients Nationwide, offering flexible and comprehensive online marketing strategies to help your business drive relevant traffic and stay ahead of your competitors.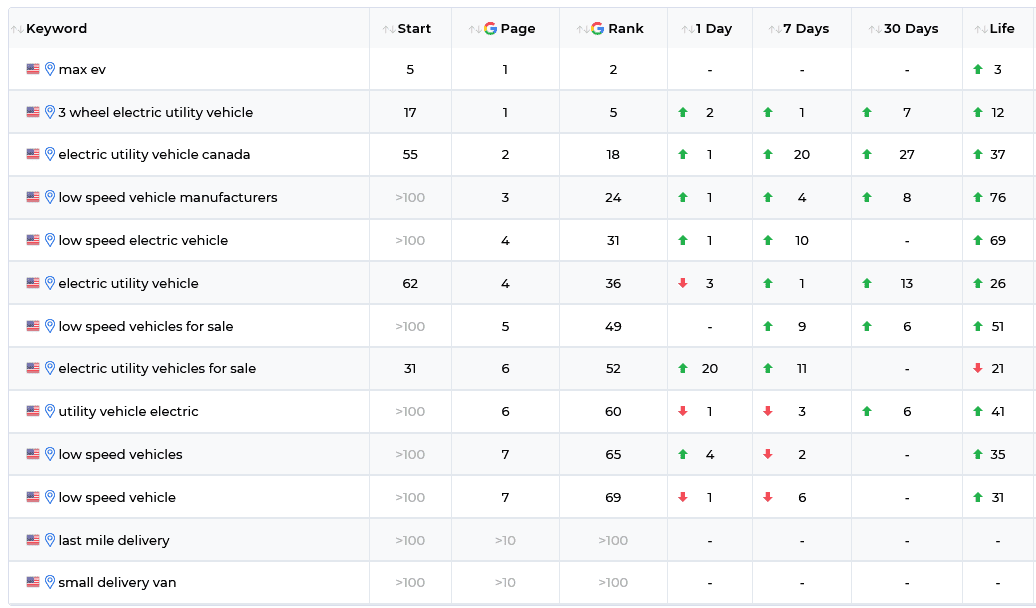 Ready To Get Results?
Allow us To Preform a Free SEO Audit