At Nation Media Design, we work tirelessly to grow businesses through cooperative digital marketing efforts. Founded in 2014, we've delivered comprehensive digital solutions to our clients that lead them towards optimized business results. Over the past years, we've pioneered solid methods and strategies to connect businesses to their target markets effectively.
Nation Media Design is dedicated to business growth through collaborative digital marketing, providing comprehensive solutions since its founding in 2014.

The blog highlights Nation Media Design's recent recognition by Clutch as one of the top SEO companies in Michigan, showcasing their expertise and industry leadership..

Clutch is portrayed as a crucial platform for transparent decision-making, offering unbiased information through its feedback collection methodology to help businesses choose the right service providers.
Today, we're pleased to report that we've been featured as a leading B2B Grand Rapids Michigan company by Clutch. In the platform's recent research, Nation Media Design was recognized as one of the top SEO companies in Michigan this year!
"We are excited, honored, and humbled to accept this award from Clutch. Thank you so much for your support."
— CEO, Nation Media Design
Nation Media Design A Top 2022 B2B Grand Rapids Michigan!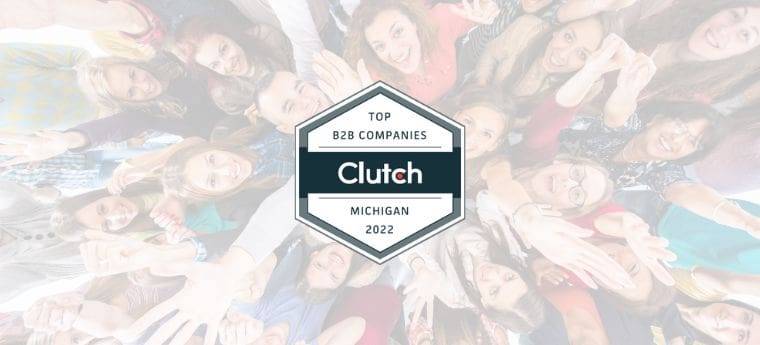 Clutch is a ratings and reviews platform committed to helping businesses of all sizes connect with the best-fit service providers to support their agendas. Clutch's feedback collection methodology focuses on delivering transparent and unbiased information to market researchers, helping businesses make informed partnership decisions, like top B2B Grand Rapids, Michigan!
Here are some of the feedback we've acquired through the B2B Grand Rapids, Michigan platform:
"Nation Media Design has impressively rebuilt our WordPress platform and updated all plug-ins to safer standards."
— Chris Franz, VP, Westward Industries
"They know what results we need and are invested in helping us fulfill our objectives."
— Jenn Ellek, Senior Director of Marketing, Taffy Event Strategies
We want to thank our partners who believe in our capabilities. You can read more about our projects and how we work with our clients in our catalog of reviews today!
For inquiries about our services, please get in touch with us and let us know how we can support you as a top 2022 B2B Grand Rapids, Michigan! And all other areas!