Learn why Nation Media is the best local SEO company and how we can help your business flourish with tailored SEO strategies and local market insights that fuel success in the bustling digital ecosystem of Michigan. In Grand Rapids, our approach to SEO transcends mere search engine rankings—it's about forging genuine connections with the local audience through meticulously crafted content, demonstrating our unique capability to propel your business forward.
SEO as a Growth Catalyst: SEO is essential not only for improving search engine rankings but also for connecting with and understanding the local audience in order to deliver content that truly resonates with them, driving both growth and visibility for businesses in places like Grand Rapids.

Customization and Expertise: The effectiveness of an SEO company lies in its ability to offer customized strategies tailored to the specific needs of each client, backed by in-depth expertise and a nuanced understanding of the local market, as demonstrated by Nation Media's success with a diverse range of clients.

Sustainable Strategies Over Quick Fixes: Focusing on long-term and sustainable SEO strategies helps businesses not only achieve but also maintain high search engine rankings, ensuring continued online presence and success, a philosophy central to Nation Media's approach to SEO.
Unveiling The Best Local SEO Company Grand Rapids, Michigan: Nation Media
At the forefront of this digital revolution is our team at Nation Media, a beacon of excellence in Michigan's SEO landscape. Renowned for our profound understanding of local market dynamics and combined marketing experience, we have carved a niche in delivering customized SEO solutions. Our expertise isn't just in driving traffic but in attracting the right audience that leads to genuine engagement and conversion. Our success is mirrored in the stories of our diverse clientele, ranging from budding startups to established enterprises.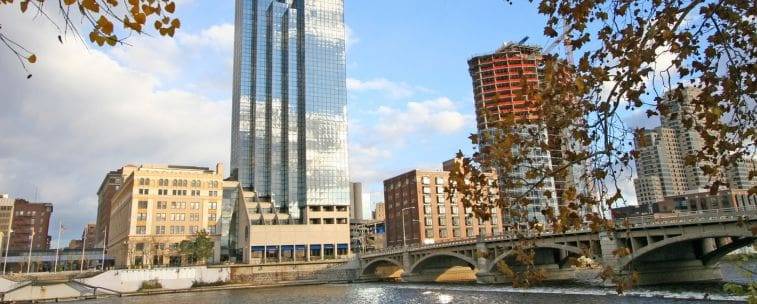 Key Factors Defining a Top SEO Company
What sets a top SEO company apart? It's a combination of in-depth expertise, a nuanced understanding of the local Michigan market, and the ability to consistently deliver measurable results. These are the pillars on which Nation Media has built its reputation.
By focusing on long-term, sustainable SEO strategies rather than quick fixes, we ensure our clients not only climb the ranks on search engines but also maintain their leading positions. With a proven record of delivering exceptional results, our team has become a trusted partner for businesses seeking to enhance their online presence.
Our commitment to helping clients achieve their digital marketing goals is reflected in our innovative strategies and personalized approach.
SEO Companies in Grand Rapids: A Comparative Analysis
Grand Rapids, a hub for many ambitious businesses, is home to several Search Engine Marketing companies. However, Nation Media stands out with its unique approach to SEO. While other firms focus on generic strategies, Nation Media tailors its services to each client's specific needs. This bespoke approach, combined with our track record of success, makes us a top choice for businesses in Grand Rapids.
In-Depth Look at SEO Strategies For Grand Rapids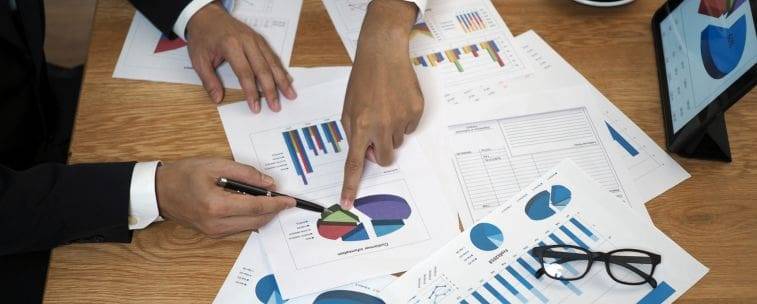 SEO is an ever-evolving field, and staying ahead means adapting to the latest trends and technologies. Nation Media excels in crafting strategies that are not only current but also forward-thinking. We use a blend of traditional and innovative tactics to create campaigns that are robust, flexible, and effective. Our case studies reveal a pattern of achievement, showcasing our ability to boost online visibility and engagement for our clients.
Client-Centric Approach in SEO
Nation Media sets itself apart with its client-centric approach. Understanding that each business has unique needs and goals, we tailor our SEO strategies to align perfectly with our clients' visions. This personalized approach ensures that every SEO campaign is not just effective but also resonates with the target audience of the business. Our success in this approach is evident from the glowing testimonials of Michigan-based businesses that have seen significant growth and improved online presence.
Impact of Local SEO in Grand Rapids Michigan's Business Landscape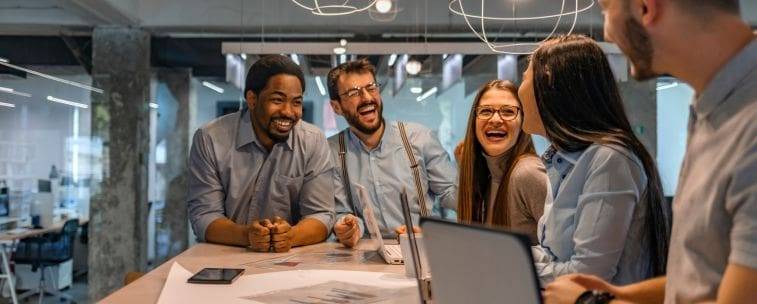 The impact of effective SEO on Michigan's business landscape cannot be overstated. Nation Media, a digital advertising agency, has been instrumental in transforming local businesses, catapulting them from obscurity to prominence in the digital world. Our strategies have helped businesses in Grand Rapids and beyond to not only attract more traffic but also convert visitors into loyal customers. The long-term benefits of our SEO work have set a new standard for digital marketing in Michigan.
Technology and Tools Used in SEO
Staying at the forefront of SEO requires not just expertise but also the right tools. Nation Media employs a range of state-of-the-art SEO tools and software to provide our clients with a competitive edge. From advanced analytics to sophisticated content management systems, we harness technology to drive better results, offering a technological edge that is hard to match.
Maximizing Success with Google AdWords Campaigns
In the dynamic world of online advertising, AdWords stands out as a crucial tool for businesses aiming to enhance their digital footprint. By leveraging the power of AdWords, companies can strategically place their ads in front of a targeted audience, ensuring maximum visibility and engagement. This platform offers a diverse range of ad formats, including search ads, display ads, and video ads, each tailored to meet specific marketing goals.
Our approach involves a deep digital strategy and analysis of market trends, keyword research, and audience behavior, enabling us to craft campaigns that not only reach the right people but also resonate with them. The agility of AdWords allows for real-time adjustments, making it possible to optimize campaigns for the best results continually. By utilizing Google AdWords effectively, businesses can achieve a significant return on investment, driving both traffic and conversions.
SEO Content Creation and Management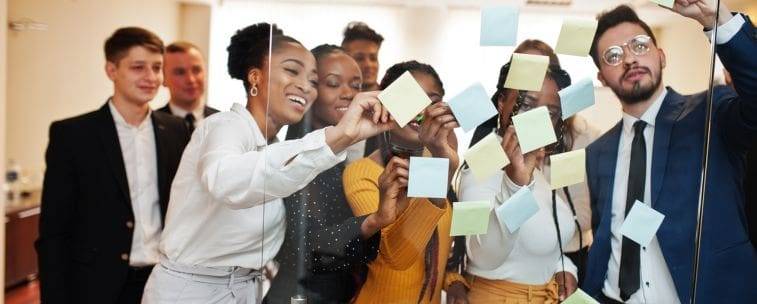 Content is king in the world of SEO, and Nation Media understands this better than most. Our team of content creators excels in crafting engaging, relevant, and SEO-optimized content that not only ranks well but also engages and informs readers. This focus on high-quality content is a major factor in our successful SEO campaigns.
Link Building and Online Presence
In the complex puzzle of SEO, link building is a critical piece. Nation Media's approach to link building focuses on quality over quantity. We employ effective techniques to build a strong online presence for our clients, enhancing their visibility and authority. Our success in building links has significantly improved our clients' online presence, driving more organic traffic to their websites.
SEO Analytics and Reporting
Transparency and accountability are key in delivering measurable marketing results for any SEO endeavor. Nation Media provides comprehensive analytics and reporting to our clients, ensuring they are always in the loop about their campaign's progress. This data-driven approach allows for constant refinement and optimization of SEO strategies, ensuring the best possible outcomes.
SEO for E-commerce Websites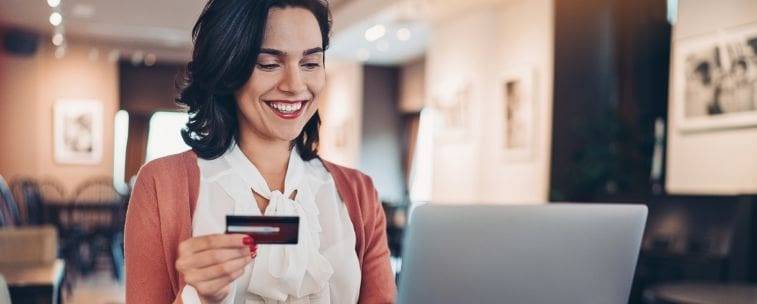 E-commerce websites have unique SEO needs, and Nation Media has proven expertise in this area. Our tailored SEO strategies for online retailers have resulted in increased traffic, better conversion rates, and higher sales. Our success stories in e-commerce SEO are a testament to our ability to adapt our strategies to different business models.
Local SEO: Focusing on Grand Rapids
For businesses in Grand Rapids, local SEO is crucial. Nation Media has mastered the art of helping businesses improve their visibility in local and search engine marketing results and connect with their community. Our strategies are specifically designed to penetrate the local market, bringing significant benefits to our clients.
Mobile SEO: Adapting to Changing Trends
With the increasing use of mobile devices, mobile SEO has become vital for web developers. Nation Media stays ahead of the curve by optimizing our clients' websites for mobile users, ensuring a seamless and engaging user experience. This forward-thinking approach to web design has kept our clients' websites relevant and accessible in a mobile-dominated world.
User experience is a critical factor in SEO, and Nation Media places a strong emphasis on creating websites that are not only search engine friendly but also user-friendly. Our focus on web design and enhancing user engagement has led to websites that are intuitive, easy to navigate, and enjoyable to use, contributing significantly to higher SEO rankings.
SEO and Social Media Integration
In today's interconnected digital landscape, integrating social media with SEO strategies is crucial. Nation Media excels in leveraging social media platforms to enhance SEO benefits. We have crafted successful social media strategies that not only boost online presence but also drive engagement and traffic back to the website. Our approach to combining SEO with social media and marketing campaigns has yielded impressive results for our clients.
The Future of SEO in Michigan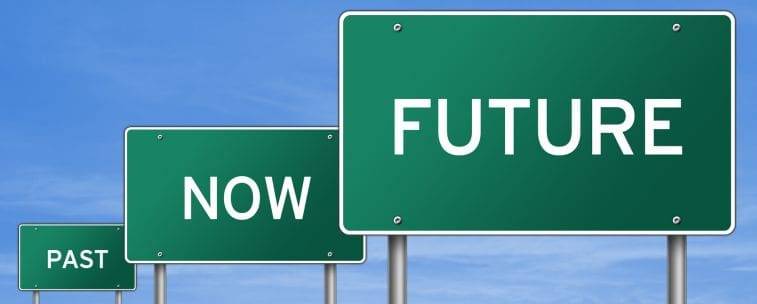 The SEO landscape is constantly evolving, and staying ahead means anticipating future trends. Nation Media is at the forefront of this evolution, continually adapting and innovating our strategies to meet future challenges. Our vision for SEO in Michigan includes a focus on emerging technologies and practices, ensuring that our clients remain at the cutting edge of digital marketing.
SEO Training and Consultancy Services
Beyond providing top-notch SEO services, Nation Media also offers training, web design services, and consultancy. Our training programs are designed to empower businesses with the knowledge and skills to manage their SEO effectively. For businesses that require ongoing support, Nation Media's consultancy services provide expert guidance, ensuring continuous growth and success in their SEO endeavors.
Building a Brand with SEO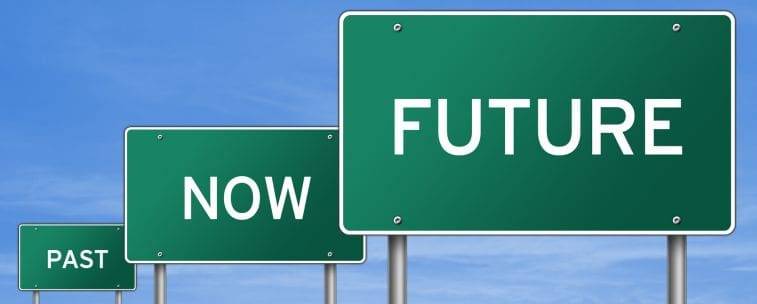 Nation Media understands that SEO is not just about improving search rankings but also about building a brand. Our content marketing strategies are tailored to enhance brand recognition and growth, resulting in a strong online presence that resonates with the target audience. The case studies of brand success through our SEO efforts highlight our ability to use SEO as a tool for comprehensive brand development.
SEO Ethics and Best Practices
Ethical SEO practices are at the heart of Nation Media's approach. We are committed to maintaining the highest standards of integrity and professionalism in all our SEO endeavors. This commitment to ethics not only builds trust with our clients but also ensures long-term success and sustainability in the digital marketplace.
Cost-Effective SEO Solutions
Understanding that budget constraints can be a concern for many businesses, Nation Media offers cost-effective SEO solutions without compromising on quality. We provide tailored packages that cater to businesses of different sizes and budgets, ensuring that every client can access top-tier SEO services.
Client Onboarding and SEO Strategy Development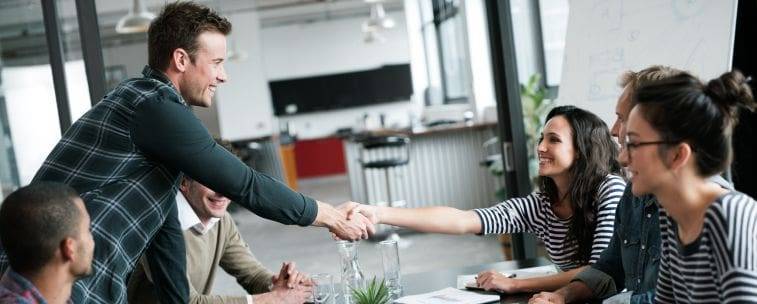 The process of onboarding new clients at Nation Media is streamlined and efficient. We begin with an initial assessment, followed by strategy planning that is customized to meet each client's specific goals. This thorough onboarding process ensures that every SEO campaign is well-planned and positioned for success.
Feedback and Continuous Improvement
Nation Media places a high value on client feedback. We view each campaign as a collaborative process and actively seek input from our clients. This commitment to continuous improvement allows us to refine our strategies and deliver even better results over time.
Conclusion: The Future with Nation Media
As we unveil the best SEO company in Michigan, it's clear that Nation Media stands out with its comprehensive, client-focused, and forward-thinking approach. Our dedication to delivering tailored, effective, and ethical SEO solutions positions us as a leader in Michigan's digital marketing landscape. The future of SEO in Michigan is bright, and with Nation Media, businesses can look forward to achieving new heights of online marketing success.