A Local Team For Local Success
When Customers Search For You Use The Best Local SEO Services in Grand Rapids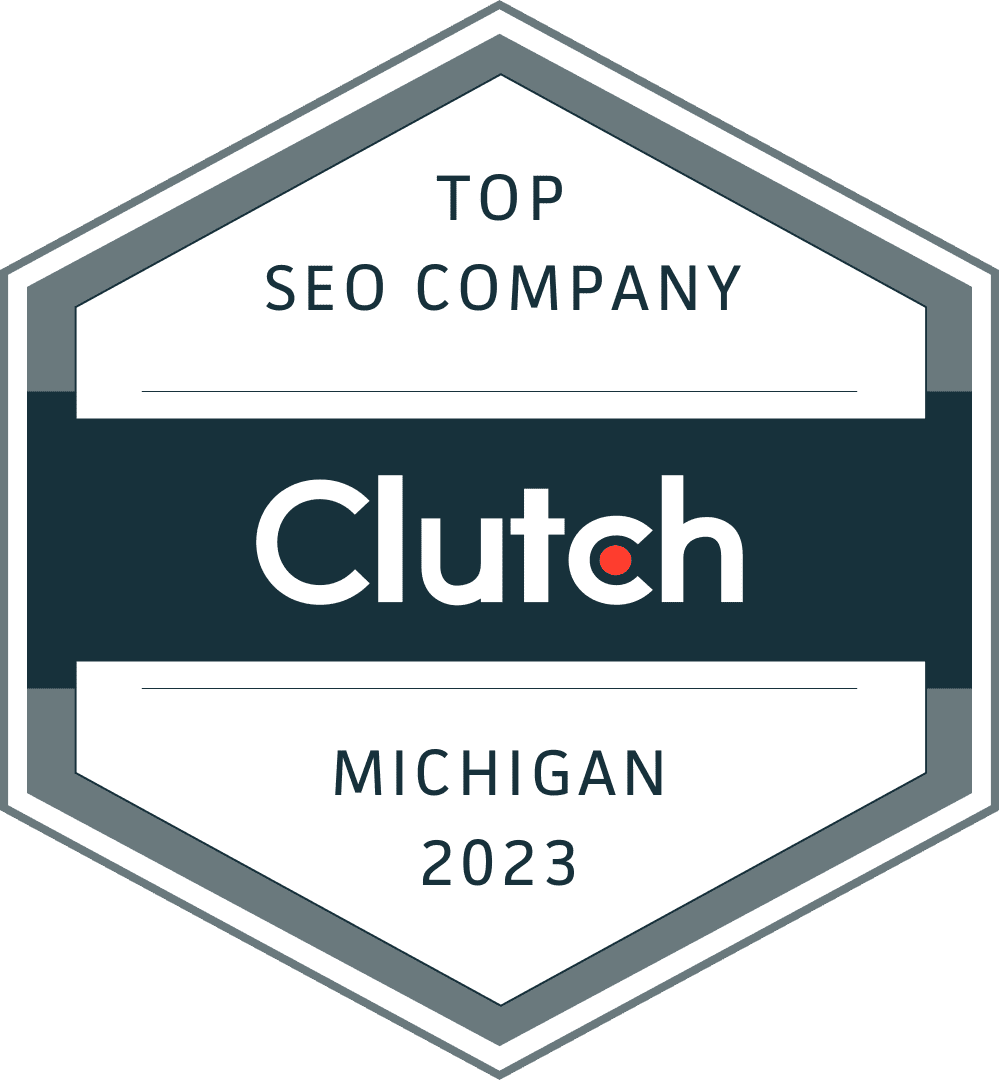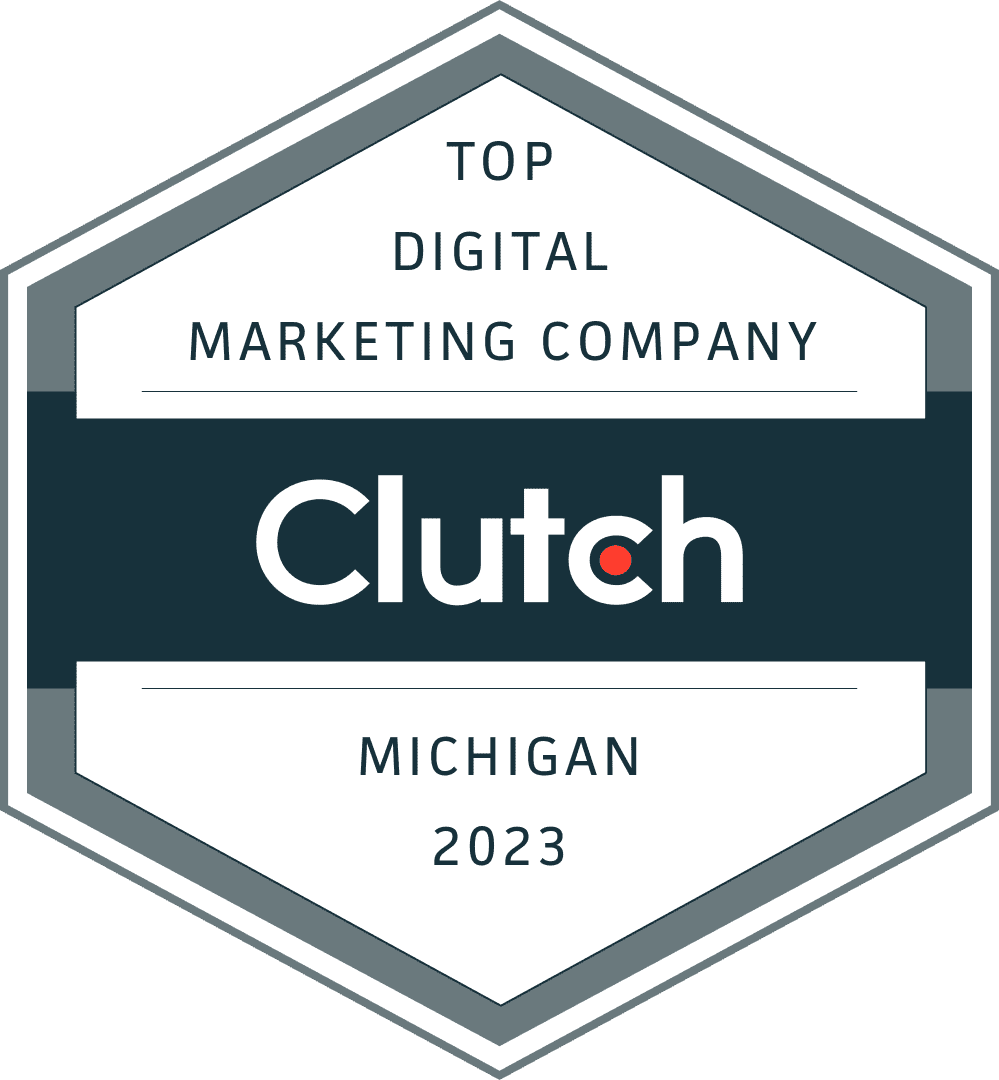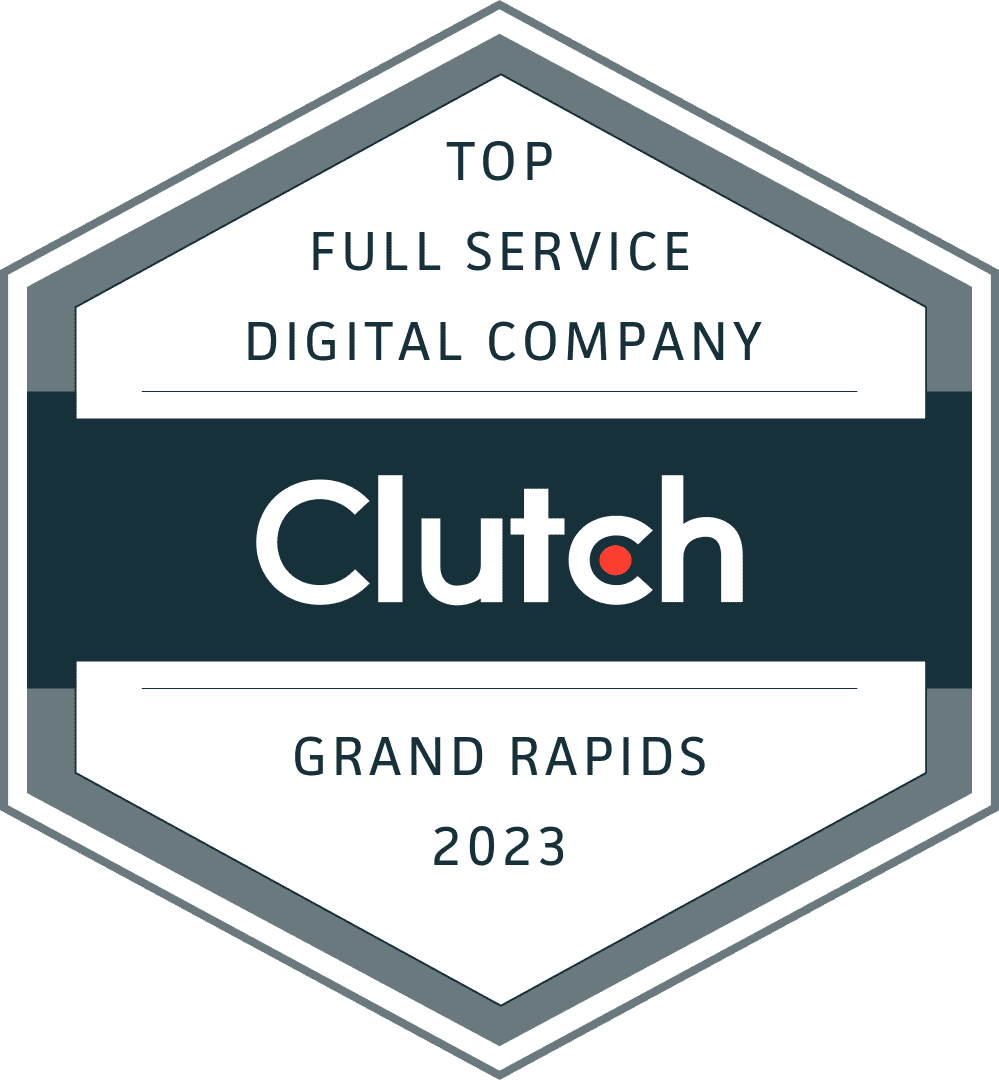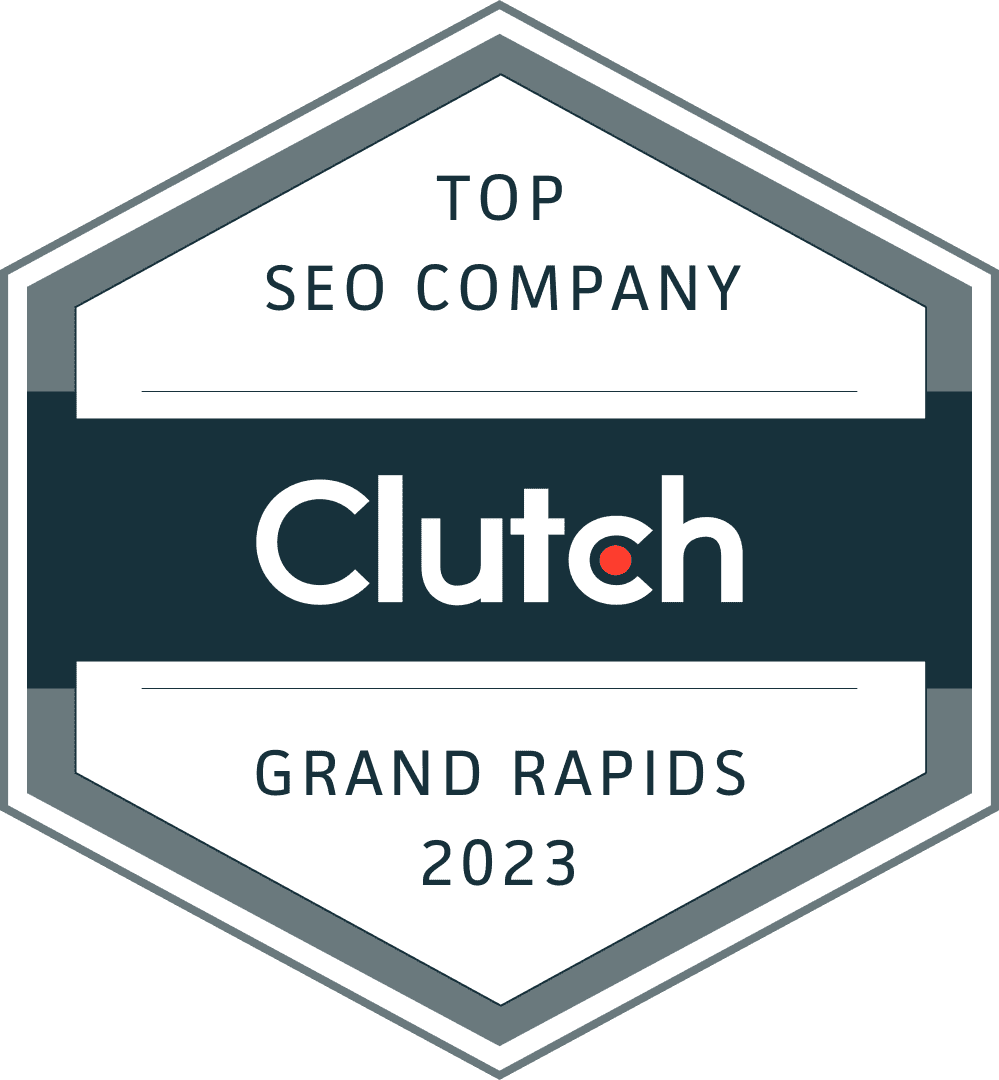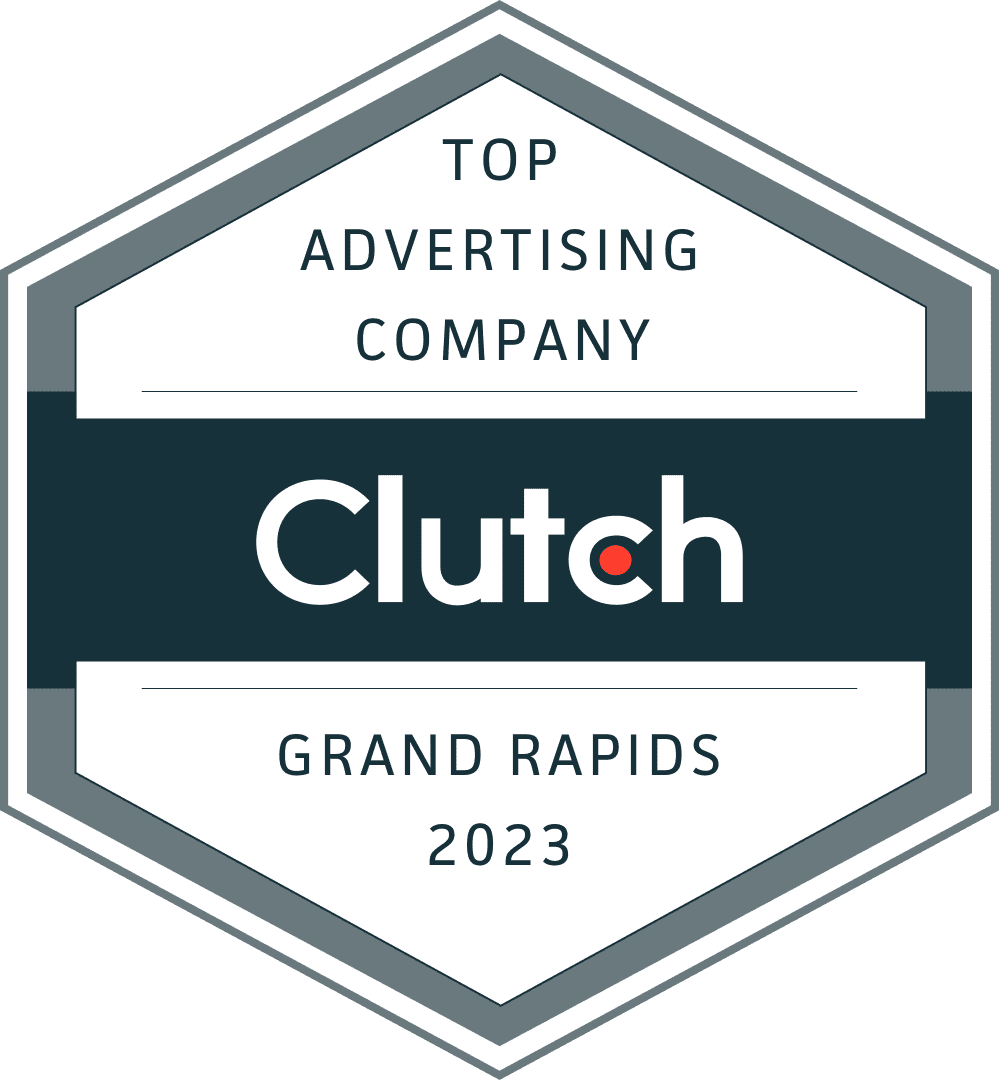 Mastering the SEO Landscape
Which statement describes your SEO services best?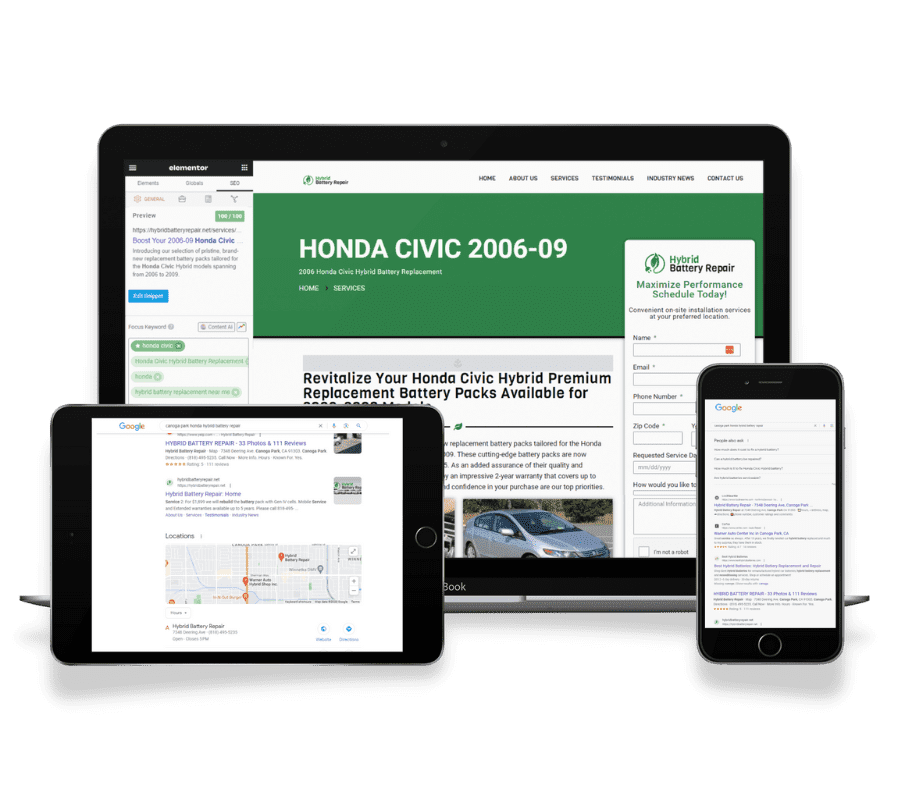 Nation Media Makes It Easy For Customers To Find You
See Our Clients Growth Studies Nation Media SEO Technology Grows Business Revenue
Our team has put together growth studies to show how other businesses have used Nation Media technology to grow.
Westward Vehicels, a full-service digital marketing client, achieved significant success in 2022 by increasing organic monthly visitors, adding over 600 keywords, and saving $500+ monthly on Google ads.
Westward Vehicles encountered significant obstacles stemming from insufficient SEO optimization and the underperformance of key keywords, ultimately resulting in a notable decline in conversion rates.
We revamped their website, optimized content, and conducted targeted SEO campaigns. Our strategy included refining social media presence, implementing data-driven email marketing, and optimizing Google Ads. These measures significantly improved their online visibility, addressing the initial challenges and driving enhanced conversions.
Project Overview
The Outcome
The Numbers
Project Overview
Westward Industries is an electric vehicle manufacturing company based out of Winnipeg, Canada. Westward is a full-service digital marketing client. 2022 was about building brand recognition, establishing
SEO
as a staple in marketing efforts, and creating consistently successful marketing campaigns. To reach these goals we launched several successful campaigns that involved SEO, email marketing, social media outreach, and
Google ads
. A high-level KPI was to have organic SEO growth! In action, we devised a full-scale SEO website revamp strategy. We started by implementing new pages aimed at ranking for LSV terminology and Electric Utility Vehicle. After a year, all of these terms we set to rank for are in the top 3 and top 6 in the world: low-speed vehicle #3, electric utility truck #1, low-speed vehicle manufacturer #7, and more!
The Outcome
The Numbers
Local SEO & UX Enhancement
SEO, UX Website Design Improvement, SEO in Michigan
MetroNova Creative, facing SEO challenges, collaborated with Nation Media for an impactful SEO project in Michigan. In one month, they achieved a 334% increase in organic traffic, improved keyword rankings by 6.86%, and added 34 keywords, boosting revenue and ROI significantly.
MetroNova Creative addressed critical SEO challenges, partnering with Nation Media for a successful SEO project in Michigan. Within a month, they achieved a remarkable 334% increase in organic website traffic, improved keyword rankings by 6.86%, and added 34 new keywords, translating to substantial added revenue and an enhanced ROI.
Nation Media addressed MetroNova Creative's SEO challenges by implementing a comprehensive strategy, including redesigning the homepage, optimizing content, and providing ongoing guidance. The outcome was a significant surge in organic website traffic, improved keyword rankings, and added revenue, showcasing the effectiveness of the implemented solutions.
Project Overview
The Outcome
The Numbers
Project Overview
In collaboration with MetroNova Creative, our goal was to enhance website design and SEO strategies. We devised a plan to boost keyword rankings and improve page user experience (UX) without compromising the brand or existing SEO standings. A key focus was redesigning the homepage with SEO optimization and new content, maintaining brand identity while enhancing user experience and conversion potential.
The Outcome
The Numbers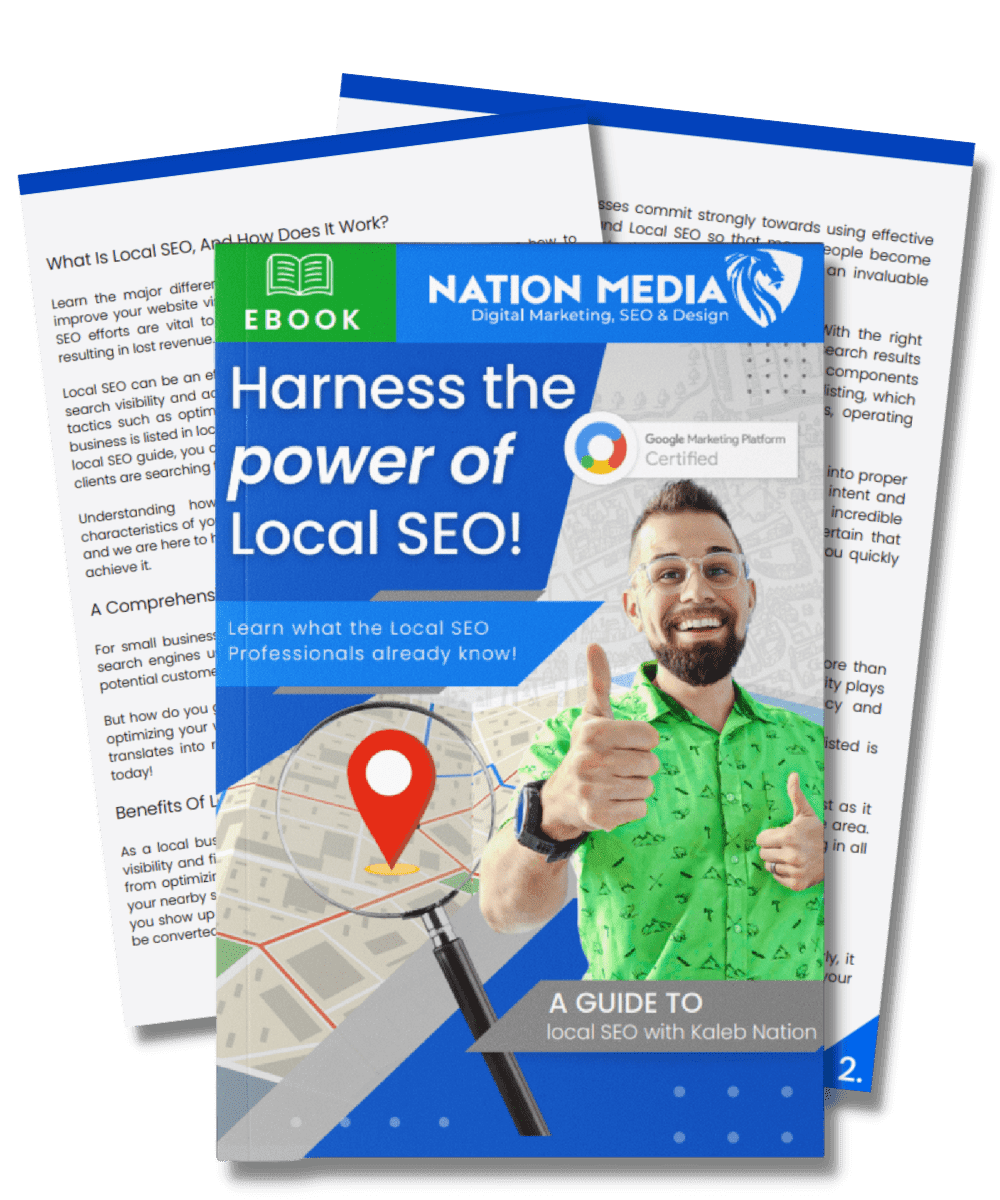 Harness the power of Local SEO
Take your local SEO to the next level and make a splash in search engine rankings. Our expert guide will help you get ahead of competitors by showing you how titles, tags, links, and content can drive success. 
Trusted By 500+ Business Owners
Amazing things happen when your SEO in Michigan works.
Our team of digital marketing experts will work closely with you to develop tailored strategies for your unique goals.
4 Effective Strategies For SEO in Michigan
Knowing the distinction between National and local SEO is vital. Local SEO focuses on location-specific queries, whereas National SEO is for general search results nationwide. Small businesses can benefit from local traffic, so their strategy should include local SEO tactics. Local search terms, locations, and helpful local information will help people to find you locally better.
Say you own an auto tinting company and you're located in Arlington, Texas. Instead of focusing on the keyword, auto tinting, focus on "auto tinting in Arlington." Then, all that is required is proficiency in SEO understanding. Udemy, SEM Rush, and even Youtube have a lot of great content to help you grow your SEO knowledge! Here are some tips for successful small business SEO from Kaleb Nation at Nation Media.
Unleash the Power of Small Business SEO In Michigan to Boost Your Online Presence
Small business SEO is a game-changer when it comes to standing out on Google search engines within your local market. By implementing effective SEO strategies, you can ensure that your business becomes discoverable to all those prospective customers actively searching for your products or services. The best part? Small business SEO is a cost-effective way to boost your online presence, although investing in its growth can take your results to the next level.

Understanding the Importance of SEO in Michigan
In the ever-expanding digital landscape, search engine optimization (SEO) has become a vital tool for businesses in Michigan to gain online visibility. By optimizing your website and content for local searches, you can attract a targeted audience and drive qualified traffic to your Michigan-based business.
The Power of Local Keywords for SEO in Michigan
One of the key aspects of SEO in Michigan is incorporating relevant local keywords into your website's content. By strategically targeting location-specific keywords, such as "Michigan SEO," you can increase your chances of appearing in search results when users are seeking products or services in the Michigan area.

SEO in Michigan: Best Practices for On-Page Optimization
To ensure your website ranks well in Michigan searches, it's crucial to implement on-page optimization techniques. This includes optimizing title tags, meta descriptions, headers, and incorporating relevant keywords throughout your content. By following these best practices, you can enhance your website's visibility in Michigan search results.
Building Quality Backlinks for SEO in Michigan Success
Securing quality backlinks from reputable Michigan-based websites is an essential aspect of SEO. By developing relationships with local businesses, industry influencers, and media outlets, you can earn valuable backlinks that improve your website's authority and visibility in Michigan's online ecosystem.
Leveraging Google My Business for Local SEO in Michigan
An indispensable tool for SEO in Michigan is Google My Business. By claiming and optimizing your business profile, you can increase your chances of appearing in local map pack results and improve your overall visibility in Michigan. Don't forget to regularly update your profile with accurate information, including your address, phone number, and business hours.
Measuring Success: Analyzing SEO in Michigan Performance
To gauge the effectiveness of your SEO in Michigan, it's crucial to monitor and analyze your website's performance. Utilize tools like Google Analytics to track important metrics such as organic traffic, keyword rankings, and conversion rates. By regularly reviewing this data, you can make informed decisions to continuously optimize your SEO strategy for maximum impact.
Mastering SEO in Michigan is essential for local businesses aiming to thrive in the digital realm. By implementing effective on-page optimization techniques, securing quality backlinks, and leveraging tools like Google My Business, you can increase your online visibility and attract targeted customers within Michigan. Remember to monitor your SEO performance using analytics tools to refine your strategy and stay ahead of the competition. With SEO as your ally, your Michigan-based business is poised for digital success.
If you're seeking to enhance your online presence in Michigan, search engine optimization (SEO) is paramount. Various search engine optimization companies in Michigan, including Grand Rapids and Grand Blanc, offer specialized SEO services. Whether you're in need of a Grand Rapids SEO consultant or a local SEO company in Flint, these experts can help optimize your website for better search engine rankings. Their strategies encompass a range of techniques to ensure your online content is search engine optimized.
With services such as free consultations, you can explore tailored approaches to search engine marketing that align with your goals and target audience, ultimately leading to improved search engine rankings and increased visibility across the digital landscape.
Frequently Asked Questions
Instant solutions with our video content!
Get an instant website audit.