Harness the power of Local SEO
Take your local SEO to the next level and make a splash in search engine rankings with our Quintessential Guide! Our expert guide will help you get ahead of competitors by showing you how titles, tags, links, and content can drive success. Unlock secrets for high-ranking optimization today.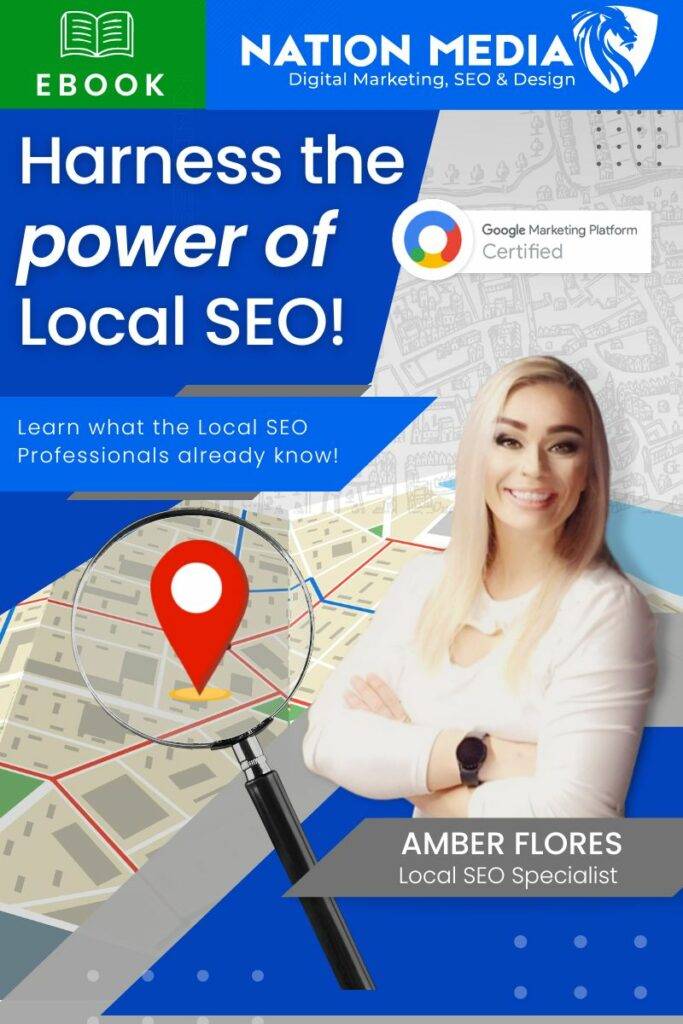 Learn the major differences between SEO and local SEO as well as how to improve your website visibility and attract more customers in your area. Local SEO efforts are vital to your business. Without it, you could lose customers, resulting in lost revenue.
Local SEO can be an effective tool for businesses looking to improve their local search visibility and achieve an edge over their competition. By making use of tactics such as optimizing your Google My Business listing, making sure your business is listed in local directories and developing engaging content through a local SEO guide, you can ensure your business stands out online when potential clients are searching for services in your area.
Understanding how to optimize your strategy based on the unique characteristics of your unique location is critical to succeeding with local SEO — and we are here to help you understand the importance of local SEO and how to achieve it.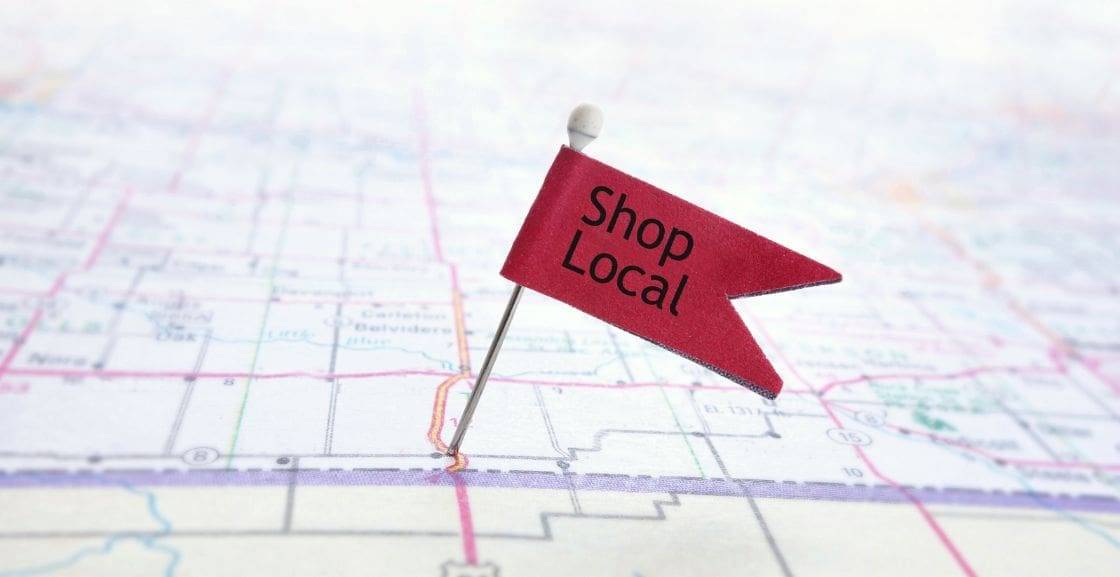 A Comprehensive Guide to Local SEO in 2023 and beyond
For small businesses, local searches make a world of difference. With 46% of search engines using local searches, companies can become visible to their potential customers in the neighborhood — if they use Local SEO correctly!
But how do you get started? Our comprehensive guide offers tips and tricks for optimizing your website's presence on multiple search engines so that visibility translates into real results. Get ahead with our knowledge-backed strategies today!
Benefits of local SEO for businesses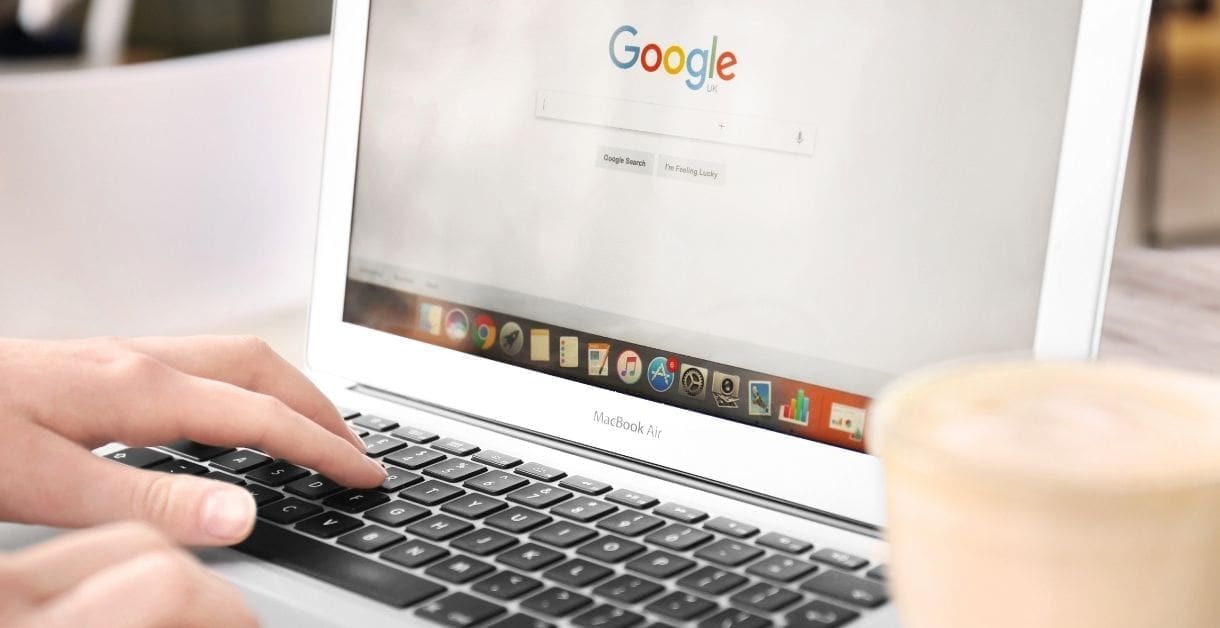 As a local business, you need to tap into the power of Local SEO to improve visibility and find potential customers. The range of strategies available is vast, from optimizing your online presence with local listings to tailoring content for your nearby shoppers. Utilizing a variety of these tactics is essential, as they help you show up in localized searches. Don't turn down reachable leads that could be converted into sales!
The fastest-growing small businesses commit strongly towards using effective marketing strategies tailored around Local SEO so that more people become aware of what services or products their brand can offer—it's an invaluable chance for growth that you shouldn't be missing out on!
For brick-and-mortar businesses, local SEO is a priceless tool. With the right technique, you can optimize your company to be found in local search results on Google, which will help draw in more customers. One of the key components of success in local SEO is creating a reliable Google My Business listing, which provides searchers with basic information such as your address, operating hours, contact information, and more.
With a complete strategy in mind, you can carefully invest resources into proper local SEO tactics, such as optimizing for target keywords with local intent and providing accurate location data, tactics that can make incredible improvements for any size business. In this way, you can make certain that potential customers close to your brick-and-mortar store can find you quickly and easily when they Google a relevant keyword or phrase.
Factors that influence your local ranking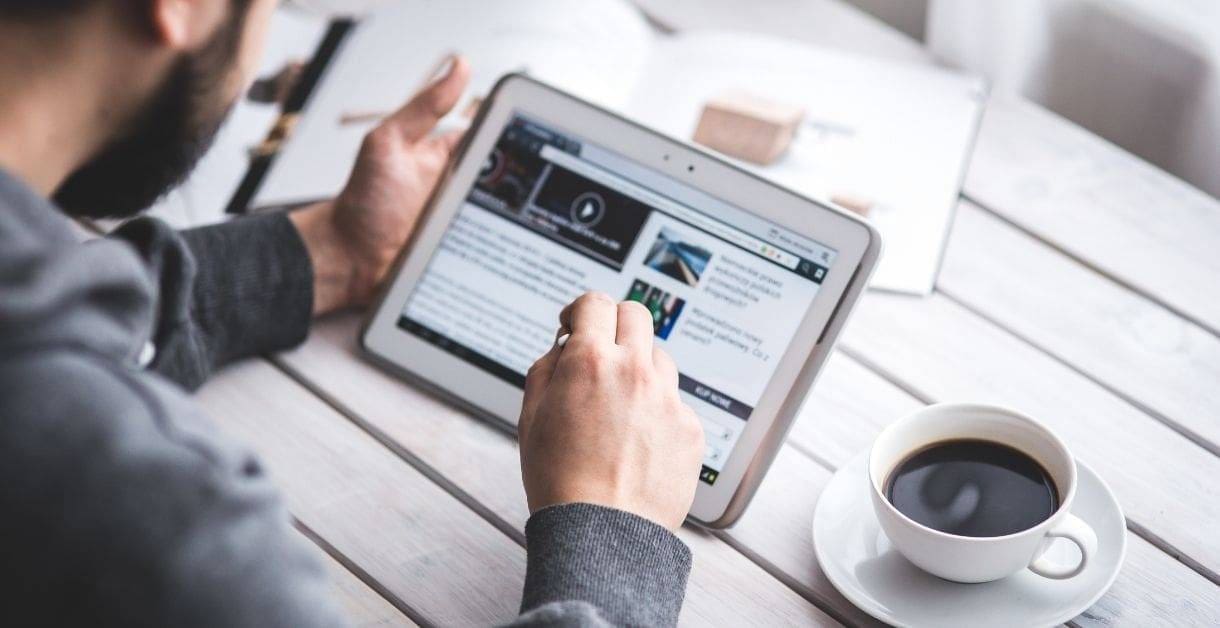 Working on your local ranking can be a complex process involving more than just ensuring you have a Google Business Profile. In fact, domain authority plays an important role in local performance, along with the consistency and accuracy of your business information across the web.
Ensuring that your contact details are up-to-date everywhere you're listed is crucial for improving your local rankings.
Furthermore, having effective local landing pages also gives you a boost as it introduces customers to what makes you unique from competitors in the area. As experienced SEO experts, we understand the importance of succeeding in all these elements.
How do I run a local SEO campaign?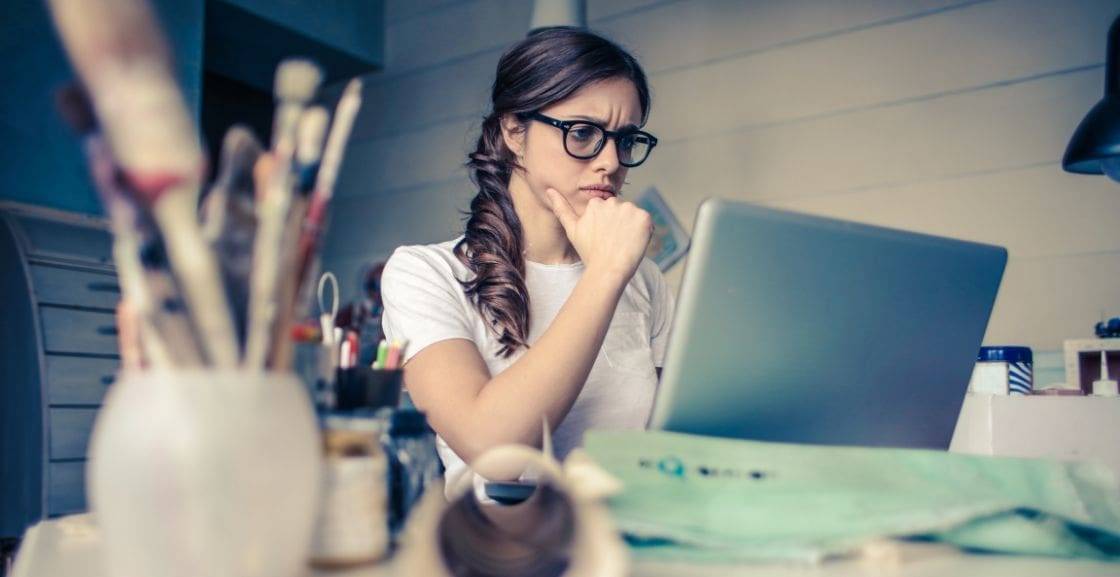 Running local SEO initiatives involves a lot of effort, but when done properly, it can pay huge dividends. Here's some steps you can take to get started with your local SEO efforts:
Familiarize yourself with local SEO tools. Keyword research tools such as semrush.com will give you insight into local queries being used and allow you to build local-specific keywords for targeting. 
Create local content. Once your keyword list is built, it's time to create local content that will be useful to local readers and rank well in local searches.
Optimize your local content. Surfer SEO is a fantastic tool you can use to optimize that local-level content.
Create local links and local business listings like Google My Business.
Dive into local. Expand local marketing initiatives such as running community events or improving customer service at your local store.
Track goals. Analyze results. With these strategies in motion, clearly track progress, analyzing results continually so you can adjust accurately to gain an even greater local organic position, realizing profitable returns.
Creating a strong local SEO strategy
For years, common knowledge and practice has been to make your website and content search engine friendly, so that potential customers can easily find your business online. Recently, however, local businesses are discovering the value of utilizing local marketing tactics, including using citations from directories and making sure search engines know where your business is located.
With effective search engine optimization, you can make sure that customers who are in your area looking for the services or products you offer are able to find your business quickly and easily.
What are Some Guiding Steps to local business marketing using Local SEO?
Here are some practical steps to help you get started with local SEO.
1. Start with a clean site.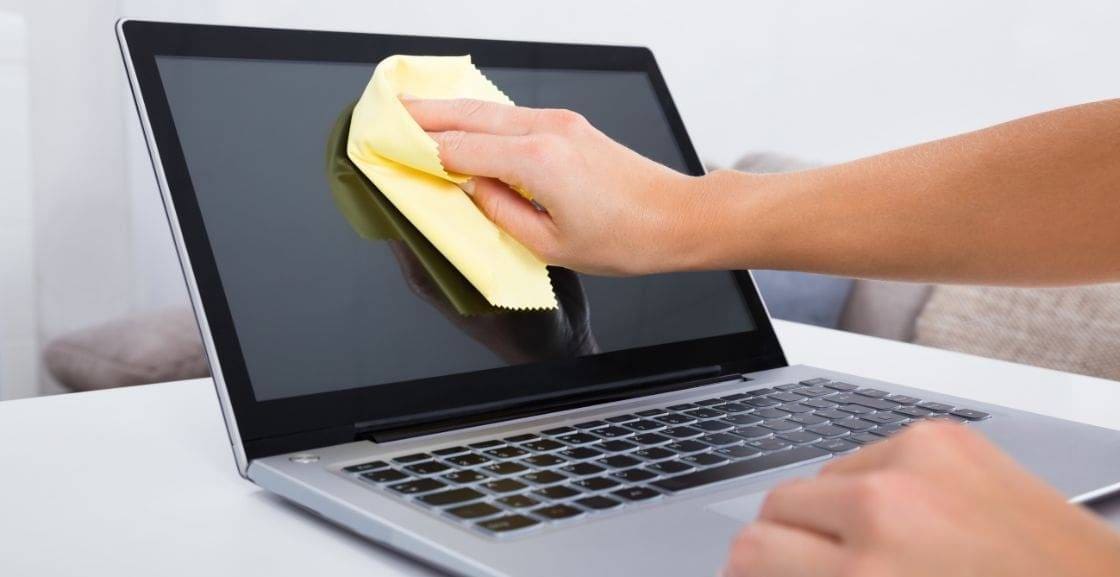 Start locally optimized by Google. Go through local SEO guidelines and ensure that your content is crystal clear, relevant, and easy to read. If the content is unclear or irrelevant, it will be difficult for people in your area to find what they're looking for, resulting in fewer page views on your site.
Besides optimizing the content, don't forget to optimize the website itself for SEO. For example, some websites do not have information about local places, so they have to guess what they should use as keywords. It is much better to choose 100 keywords (whereas before, you may have chosen 10) and then use each of those words in the body text of a page or in a title tag and meta description. Create local content to get a larger audience and improve your local searches. Over time this will increase your local SEO efforts.
Keep your content current and frequently update it. If an area has changed, update your site accordingly by using recent news and articles regarding the local area for local search and local sites.
2. Research your local area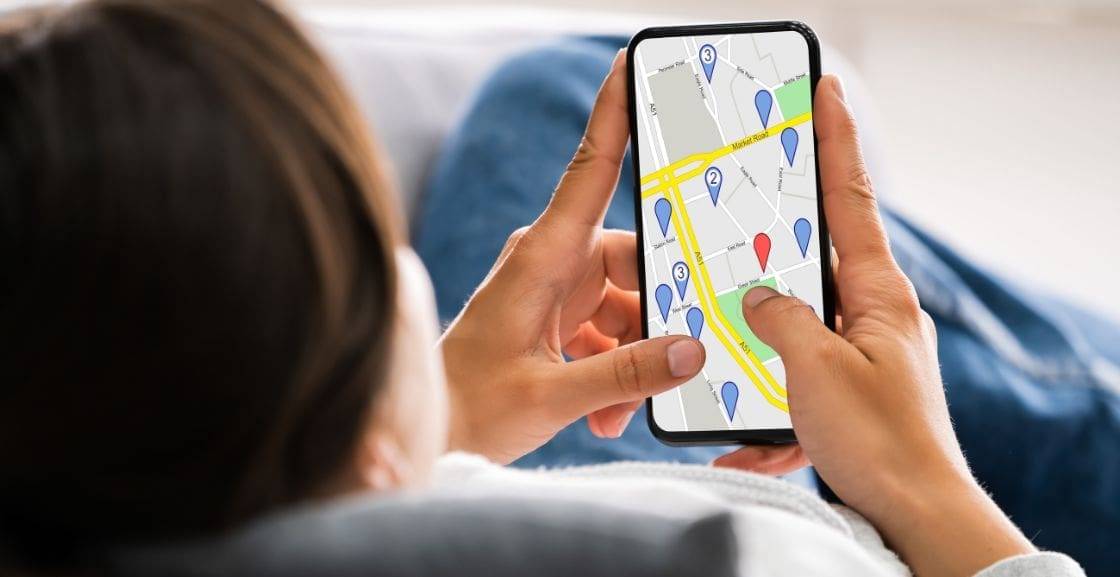 Research what people type into the search engine when looking for products or services in your industry. Understand the Google local pack. Whether you're a librarian or an auto mechanic, you should know what people are asking in your local area. What are they searching for? Where would they look first? The more time you spend researching your local area, the easier it will be to give them what they want.
Give proper business information, address, and phone number for better local search results.
3. Start building links on your site relevant to your local SEO search terms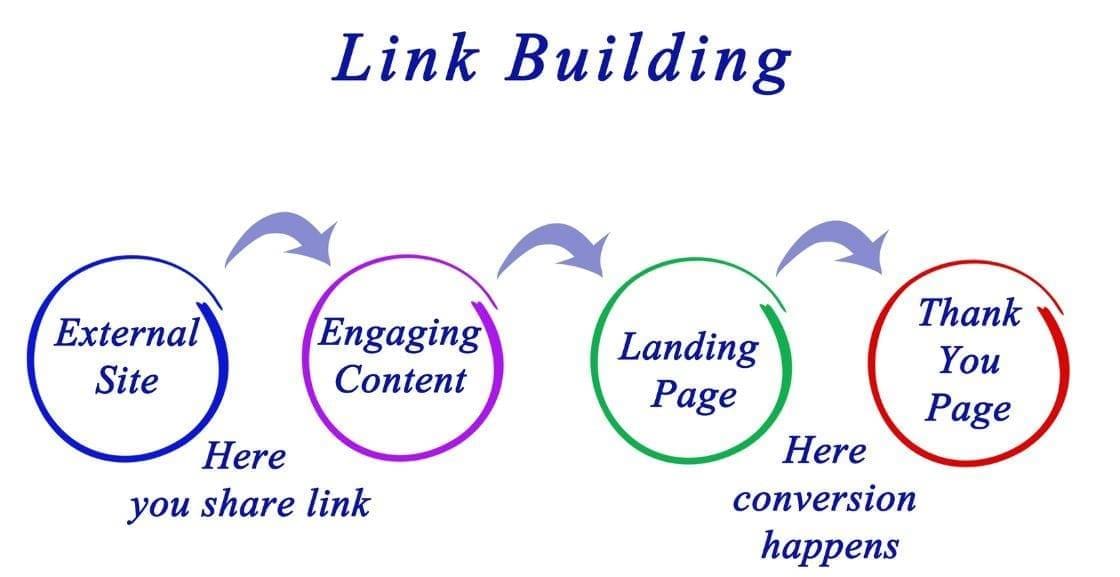 Build links from local directories and online sources that rank highly in the search engines.
Use your social media network to help build links, so your site is well-noted by the local community,
Be reachable with a call-to-action so that people who are interested in what you're offering will share their information through Facebook and Twitter pages.
4. Look for service-related keywords
Look for service-related local SEO keywords to help you gain more consumers in your area, which is an effective way to advertise your business and attract more customers.
Include a place name, phone number, or local keyword in your title tag. The best place for this information is at the beginning of the tag (mainly because it will be at the top of search results).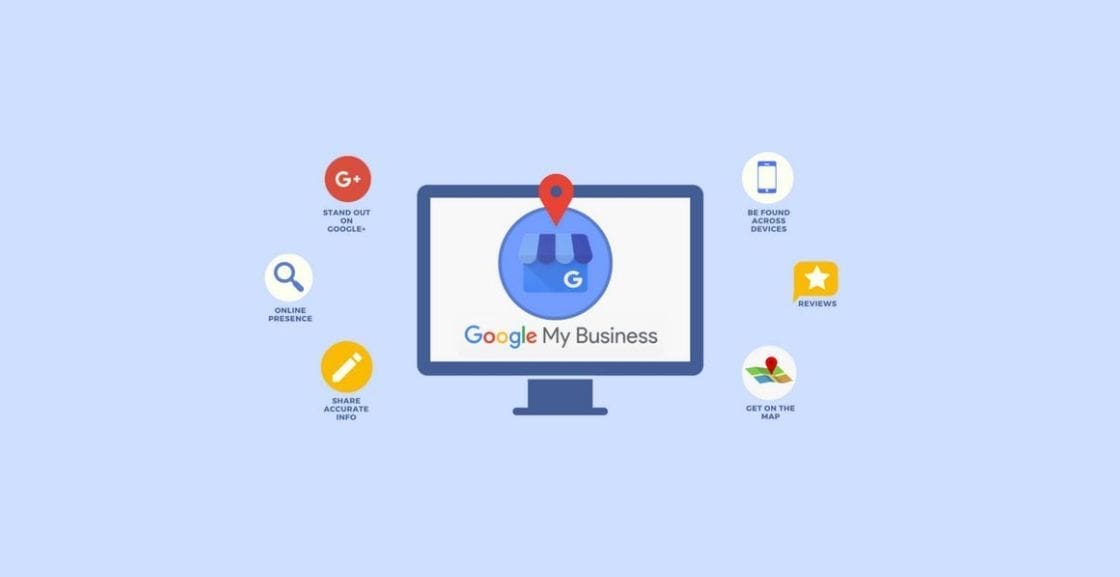 Create a Google My Business (GMB) profile as this is one of the most important local ranking factors. A GMB profile allows local businesses to promote themselves in Google search results and adds a map pin to your business listing with directions for better search results. Make sure you add information such as address, phone number, business hours, etc.
Keep track of the statistics of your online presence with GMB, a helpful tool for the local business owner.
Consider advertising your business via AdWords.
6. Examine for local intent
Know how locals search for your type of business. When someone types in a search query, they are often looking for something specific that matches their area. For instance, if you're looking for a local plumber, you want to locate the search results that match your area. It's important to know the correct way to phrase your search so that it will be more specific.
Know how locals search locally. Proper local keyword research plays an important role in this. For example, when someone searches for local plumbers near me, they are searching for a plumber from the same geographic region (say from your zip code area) for their small businesses from the mobile searches by the local searchers. Make sure your website includes all of these locally-specific search terms.
7. Give each page a keyword
Make your pages more relevant by giving each page a keyword and a location.
Put each page's keyword in the body of each page.You don't have to put it in the title tag. Here's an example: if you're selling violin lessons, you might put keywords like 'violin lessons' and 'violin lessons Phoenix' in the body of the page, so that the search engines will find and rank it.
Give proper information on Google maps by adding some keywords.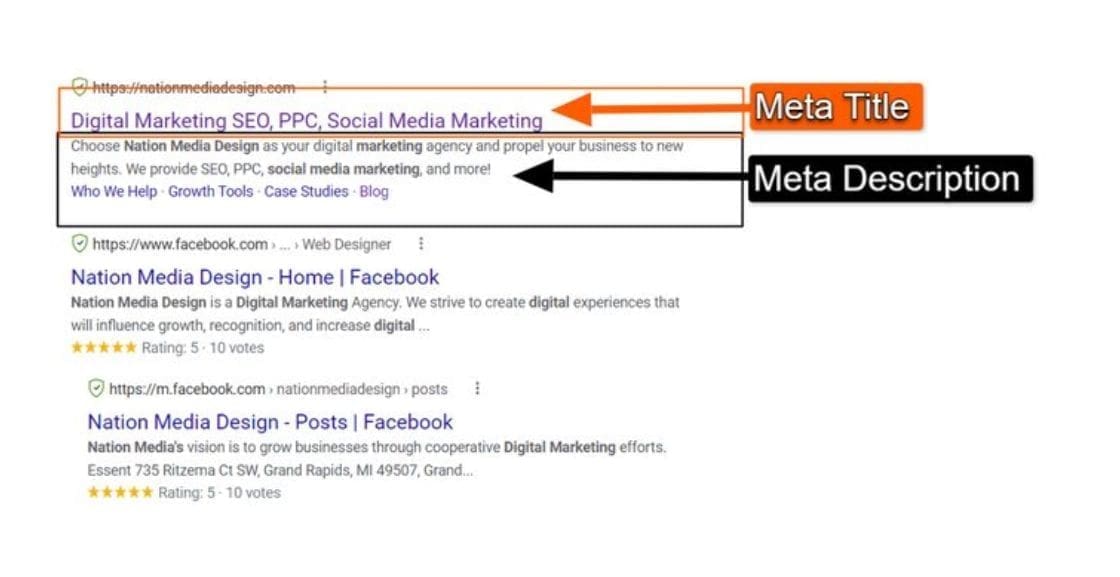 Use locally recognized terms. When people search for information in the local area, they use a search engine to find what they want. They often begin with a common name in the city or town and then narrow down their search with additional choices.
Include the web page's title tag. The web page's title tag is an important aspect of your site's design because it appears at the top of a search result, so you should make sure that each page has an appropriate keyword. You can do this with the help of SEO tools. It helps to improve the number of your local audience.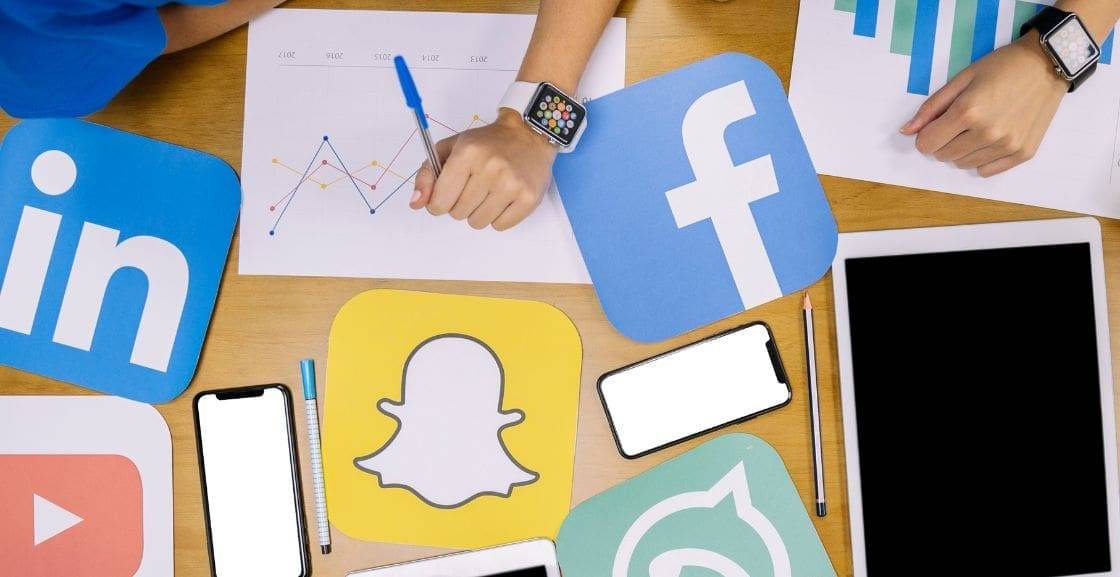 Marketing all of your social media pages.
"Advertise" on all of your social media pages. To get your business noticed by the entire local community is to market it on your social media pages. For example, if you're a plumber, you can create a Facebook page for your company and promote it there.
Post about local events that might benefit you as a business.
The idea behind local SEO is pretty simple: to get more people to visit your website, because that is where your most compelling call-to-action should be. Think about it: if you're trying to sell a product or service in Grand Rapids, Michigan, wouldn't you want to know who's selling that same product or service in the area? Keep these steps in mind when planning your strategy. If you follow the tips above, you will see a dramatic increase in traffic and an increase in your site's visibility for local users.
What do I do after I have completed my practical steps for local SEO?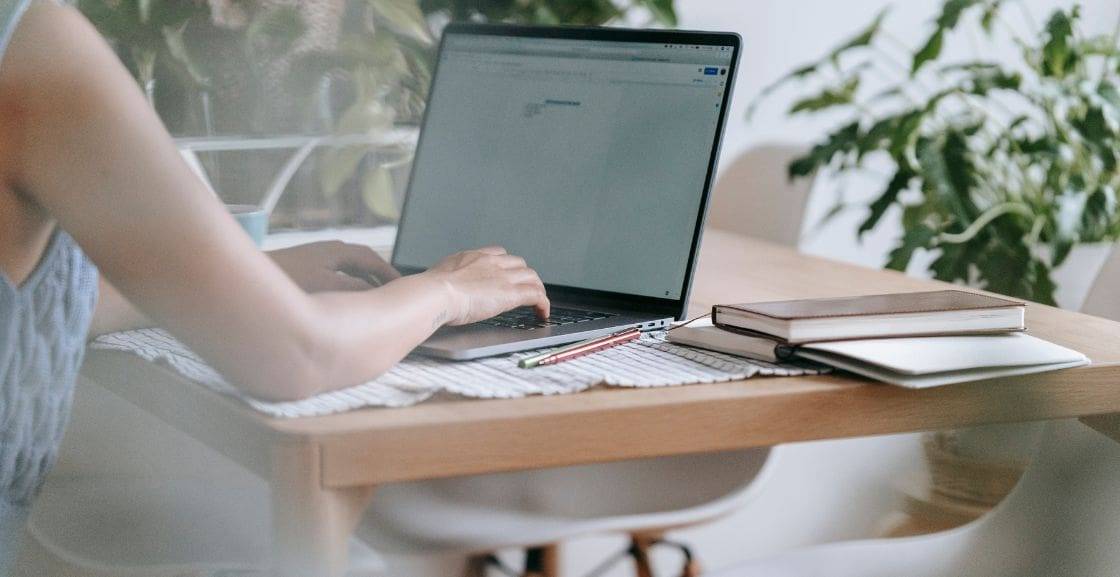 Moving forward with local SEO.
Once you've gone through the necessary practical steps for local SEO, such as completing your listings with accurate data, optimizing on-page content, and creating a localized linking strategy, you can't just sit back and relax.
Instead, staying vigilant is important when maintaining your local SEO presence. This means:
Regularly checking that your business info is up-to-date across platforms
Keeping an eye out for new reviews
Analyzing web analytics to adjust your strategy as needed over time
Frequently refreshing content
If you keep these basics in line – even after the initial setup – you can maintain a strong local SEO presence for years to come. We will go over some additional tips below to help you maintain it.
How to optimize your website and content for local search results
Optimizing your website and content for local search should be a priority for any small business. Through effective local SEO, you can improve the visibility of your business among possible customers in the target location.
To optimize content for local search and further strengthen a digital marketing campaign's reach and relevance in any given area:
Use local intent keywords that help link products and services directly to a certain area, making marketing efforts more focused and visible to the right audience.
Create key phrases that include the city name or target region for your business.
Add location details and relevant contact information on web pages
A digital marketing campaign with local SEO tools is key to effectiveness and success for businesses seeking local customers. Utilizing local intent in your digital marketing efforts can increase local customers, helping your business reach its target market.
With local SEO, you can engage with customers on a more personalized level, paying attention to their wants and needs, helping you better tailor your approach for higher relevance within the local area.
As Local SEO experts, we highly recommend incorporating local SEO into any digital marketing campaigns, as it has the ability to increase visibility and attract local customers.
Link building to improve your local SEO ranking
When it comes to increasing local rankings as well as visibility to attract customers, link-building is an essential element of any successful strategy.
With building links, you get higher visibility on search engines, which results in more inbound links and better search engine rankings, allowing you to land closer to the top when possible customers are searching for products or services in your area.
To increase your link popularity, utilize consistent tactics that improve your ranking with major search engines like Google and Bing. This ensures that your website is seen in local search engines by people who may not hear about you otherwise!
Strategies for building links with local SEO tools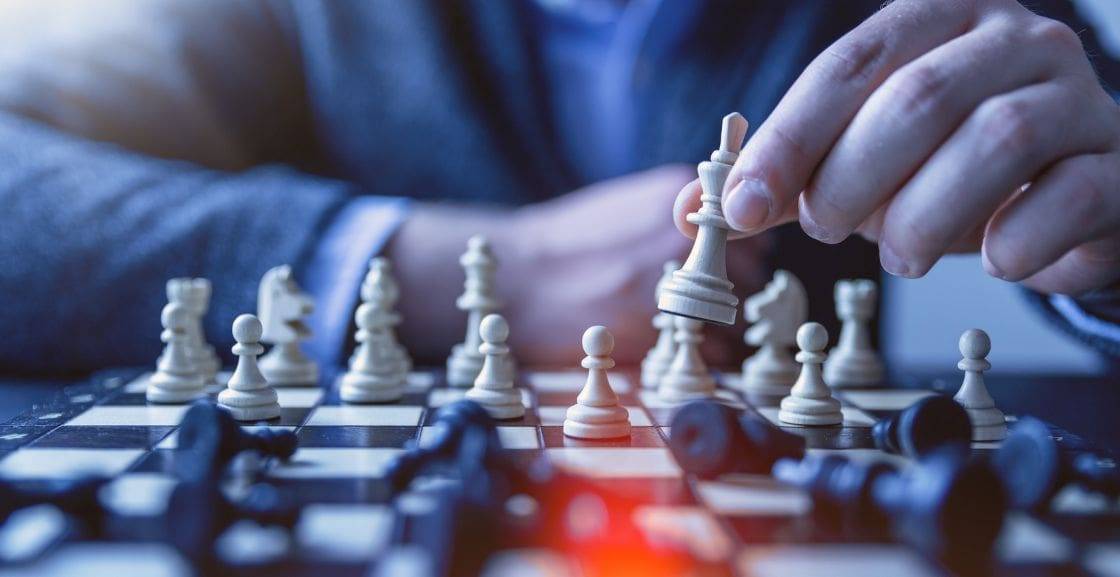 Local SEO success
Local SEO success requires a comprehensive strategy that combines local SEO tools such as local keyword research and citations. The best local SEO tools allow local businesses to find the local keywords their customers are using, track progress with local search engine rankings, and build a more powerful presence in local search results.
With the right local SEO tools, local businesses can significantly impact their local online visibility and optimize their website for local search by listing their services on well-ranking local business listings websites.
Additionally, investing in a quality keyword research tool can also be beneficial as it is able to detect below-the-surface opportunities to get better local search rankings in different search engines. All of these techniques can help drive significant traffic to local websites while improving local ranking SEO. These tactics increase online visibility and customer engagement.
Optimize local listing to improve rankings for local SEO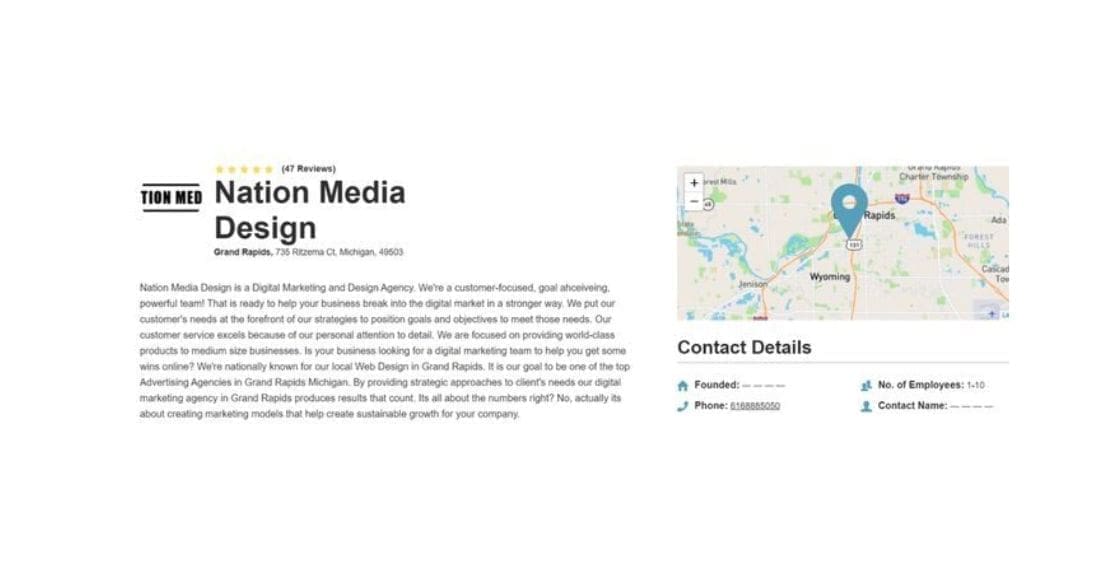 Take your local business to the next level.
Optimizing business listings within local directories such as Brightlocal, Yelp, Yellowpages, and Google My Business, and post local content on local social media sites or forums. Additionally, local businesses can piggyback off popular events or industry news to increase organic traffic. Putting effort into local searches should be essential to any local business' larger digital marketing strategy.
Tips for optimizing your business listing on Google My Business
Local business owners and entrepreneurs looking to get the most out of their Google business profile and optimize their presence in the organic search results should take several steps to ensure maximum visibility when users perform an online or local search. These are effective methods for online brand optimization through a solid local SEO strategy:
Utilize Google map pack placements, which are foundationally built upon website content and GMB for local content optimizations
Add images and videos that showcase the business, using relevant categories and keywords
Provide complete and accurate information about opening hours and contact details
Respond promptly and appropriately to online reviews
Post frequent updates across all platforms
Remove duplicate listings
Stay active on Google maps services
Update Google My Business posts whenever possible since this will inevitably increase Google map pack placement
Create a Google+ page for your listing
Properly localize your website if you have multiple locations.
Implementing these strategies will help ensure that your Google My Business profile consistently ranks well in online searches.
Feeling overwhelmed with the task of local SEO?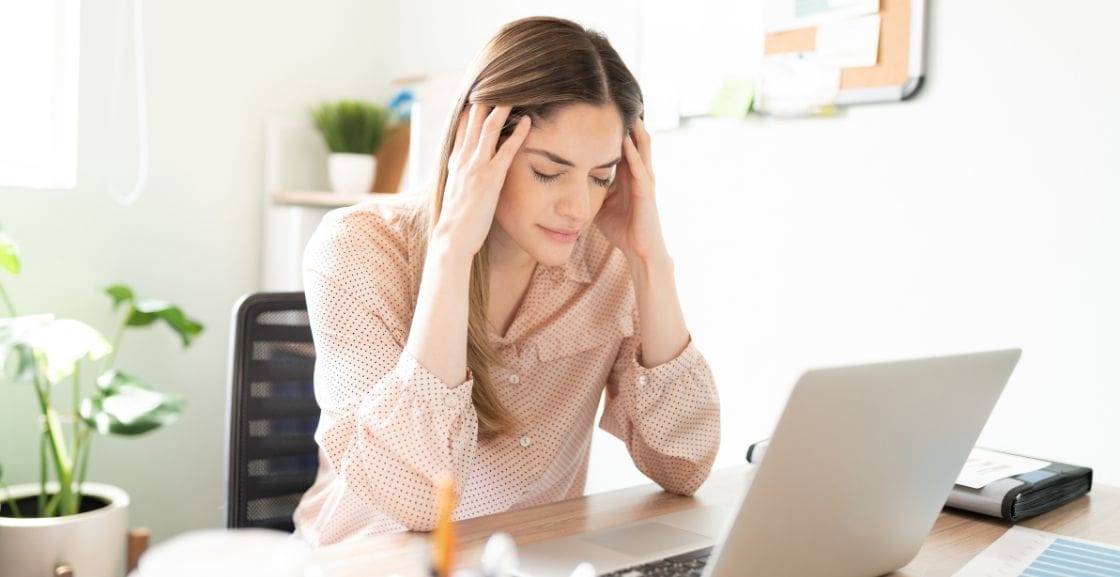 Local SEO can be intimidating and complex for someone not experienced in the area. As mentioned above, it involves keeping up with algorithmic changes, keen keyword research, content optimization, link-building strategies, and more.
Getting prospects to find your company online and increase visibility within local search results can be a challenge for those who don't possess a deep understanding of the processes, systems, and best practices that go into effective local search engine optimization campaigns.
That's why many businesses outsource this to a qualified local SEO expert – so they can focus on delivering value while their partner works tirelessly on the back-end tasks required to drive traffic directly to their website.
Finding the right professional for your local SEO
Finding the right local SEO expert to manage your local search engine optimization (SEO) efforts can be difficult. As mobile search and local citations become increasingly important for businesses wanting to increase their visibility, having a qualified professional can help you maximize your chances for success.
We are local SEO experts with years of experience in on-page tactics and off-page techniques, such as frequent Google posts and continually building links through directories and citation sites. Our techniques are designed to help businesses get noticed online and make sure they rank highly on relevant searches. So if you're looking to take your business to a higher level, contact Nation Media, and let's strengthen your strategy with our comprehensive SEO services.
Do your research
There are many SEO professionals, so take your time to find the right one for you.
With so many experts, it's essential to take your time. Here are some helpful tips to follow when considering which SEO firm is best for your business:
They have a methodology to implement local SEO on your website
They show competency in understanding all the ranking factors
They have a proven track record of increasing visibility with organic search results with many other clients
They are recognized as trustworthy and knowledgeable in local SEO
They understand the needs of your business
They align with your business goals
They are recommended by friends, family members, or other local business owners who have had good experiences with their services
They have reasonable pricing that fits your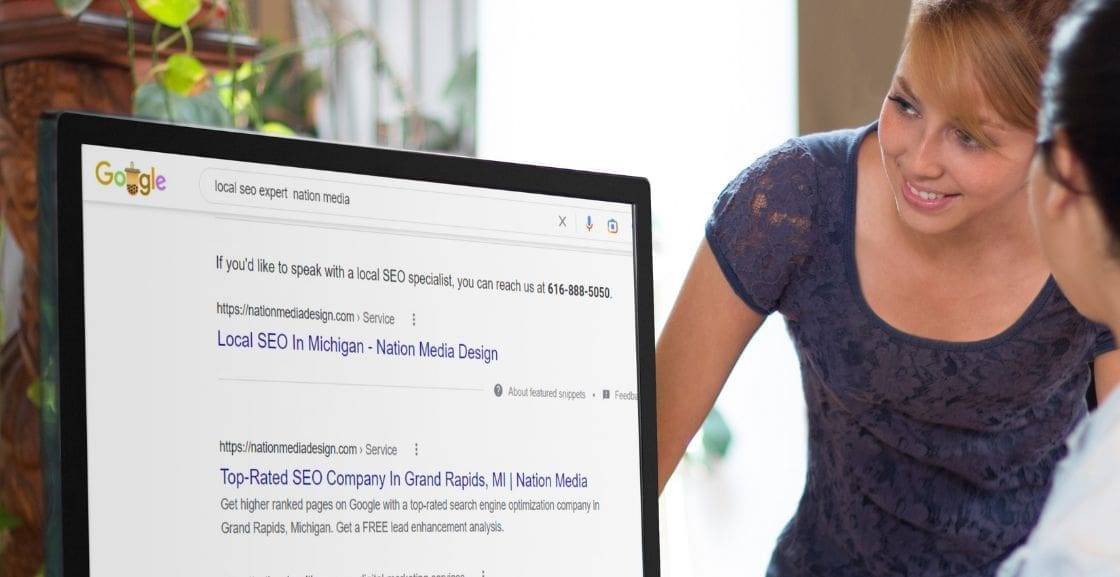 It's important for any business, large or small, to take its online presence seriously. Before making decisions regarding your Google business profile, local marketers, and other business directories, read customer reviews and compare pricing.
Doing research ahead of time can save you from costly mistakes and help ensure that you make the best possible decision for your company. Of course, there may be times when something looks good but ends up being a bad investment; however, with careful research and comparison-shopping beforehand, you're giving your business its best chance of success.
This will allow you to ask questions and see if they're a good fit for you.
Meeting with a potential professional in person is essential before hiring them for brick-and-mortar locations. Online meetings and phone calls will help in the vetting process. This will give you a chance to ask questions and get a feel for their personality and whether or not they're a good fit for you.
Checking to see if they have a business account with Google is a good way to gauge their level of expertise.
Go with your gut instinct
It's important to listen to your intuition – if something feels off, it's a good sign that this isn't the best path for you. There are plenty of options out there, and no one else can tell you what will lead to success; only you have the power to choose what is right. Try trusting yourself and making decisions based on if it feels right in your gut – more often than not, it will be exactly what you need.
How Nation Media can help your business with local SEO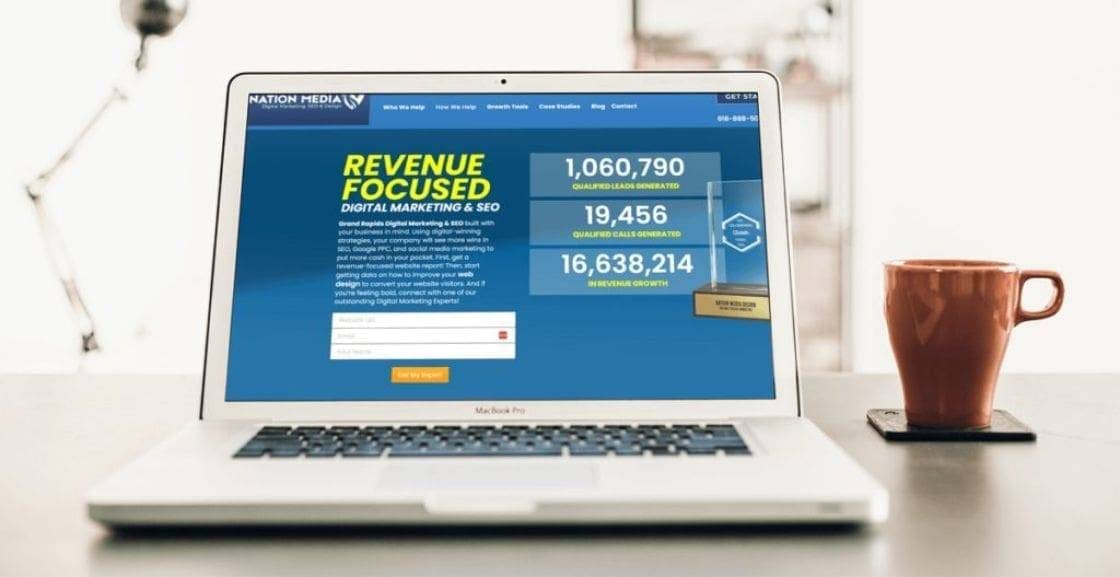 Ensure your brick-and-mortar location reaches potential customers near you.
Ensure your brick-and-mortar location reaches potential customers near you.
As a brick-and-mortar business, you know your location is vital. The right strategy to drive customers through your doors is key to success. Nation Media can help create a local SEO plan to kickstart your local search visibility and get new customers on board.
Local SEO allows brick-and-mortar locations to reach their target customer quickly and easily, so they can tailor their products or services to fit local needs. With high-quality content and careful keyword optimization, Nation Media can effectively increase your business's visibility in localized searches, increasing customers over time.
Investing in our services for local SEO can ensure your brick-and-mortar location reaches potential customers near you.
The benefits of working with Nation Media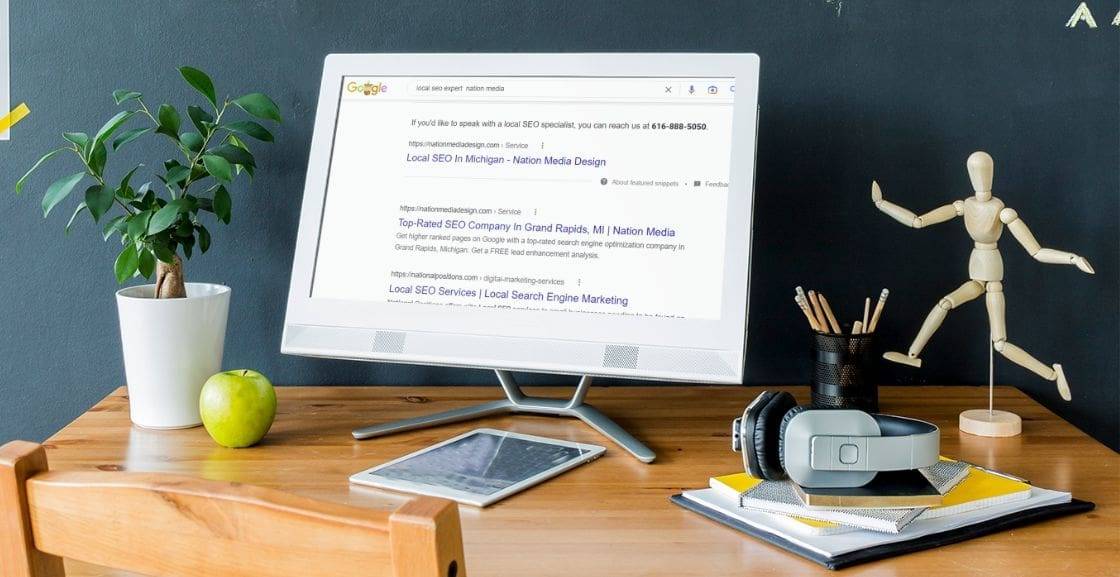 Increase ROI through revenue-focused marketing.
Working with Nation Media offers numerous benefits for businesses looking to maximize their digital presence. We are experts in digital marketing and have a proven track record of increasing ROI through effective, revenue-focused marketing.
But it's not just about the tech for us; we provide each of our clients with personalized support so you can rest assured your project is getting the attention it needs.
With Nation Media, businesses receive value at every stage of their journey, with the prospects of increased revenue and customer engagement always a priority.
We employ tactics to increase local search visibility that enormously impact revenue by bringing in more leads, resulting in increased conversions.
Make sure your business is at the top of local search rankings – making it easy for potential customers to find you!
As expert Local SEO strategists, our team will handle all the work and make local rankings happen. With our help, you can increase revenue with more leads from your local area. You'll notice conversions go up after investing in optimized visibility online. Let us take care of everything so you can sit back and watch success unfold.
Local SEO is an essential tool for businesses that need their website to be seen in local search engine results. It's not just about having the right words on your web pages – it involves a complex process of optimizing visibility, improving organic ranking, and amplifying a business's reach in its industry.
Why is local SEO important?
With local searches increasing over 200% in the last year, businesses can't ignore Local SEO. It's time to optimize your online presence and make sure potential customers in your area have effortless access to information about your company!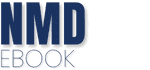 Take your local SEO to the next level and make a splash in search engine rankings with our Quintessential Guide! Our expert guide will help you get ahead of competitors by showing you how titles, tags, links, and content can drive success. Unlock secrets for high-ranking optimization today.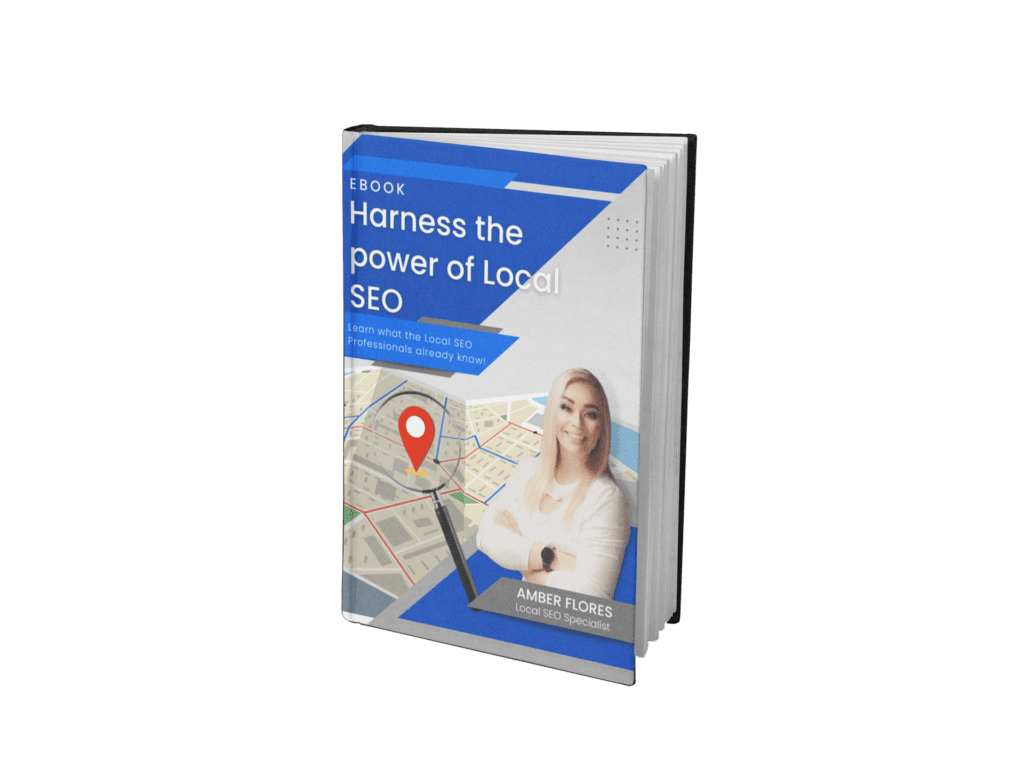 Additional Local SEO Resources
3. What Do I Need To Do To My Business Website To Rank Locally?