A web design for your business is no longer a luxury — it's a necessity. But, just because you invested in a website doesn't mean it's effective in connecting with your customers and ultimately improving your sales. While there could be numerous reasons why your website isn't effective, here are 10 of the most common explanations for website fails and why your website is not successful.
1. Your Website is Not Successful If It's not mobile friendly
A
web design
should be mobile friendly. This shouldn't come as a surprise to most of us, but for the first time ever mobile and tablet usage surpassed desktop usage. As the mobile revolution continues to grow around the world, this trend toward "on the go digital," will continue. In other words, internet consumption is moving away desktops and in to the portable devices territory. This means that your business's website has to be optimized for mobile users.
Unfortunately, there are still lots of websites that aren't mobile-friendly. This is just bad for business since it can lead to penalties from the Big G (Google), decrease conversation rates and deliver your customers a poor experience. To ensure that your site is ready for mobile users, make sure that you use a responsive design, have large buttons and do your due diligence on a/b testing. Keep your layout simple and, again, test it using tools like Google's Search Console Mobile-Friendly Test. If this step is skipped or missed, your website is not successful.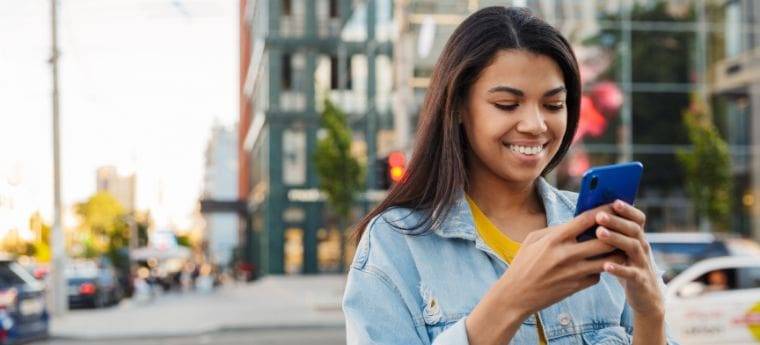 2. Your Website is Not Successful If It Contains too much jargon
I understand that you're an expert in your field and that you want to demonstrate your knowledge and authority. But unless you're talking to directly to your fellow industry experts, your average customer isn't going to understand the technical language or industry jargon that you use to describe your business throughout your website.
Avoid jargon and use straightforward language that your customers can easily understand. Overcomplicating this portion of the website build will ensure your website is not successful.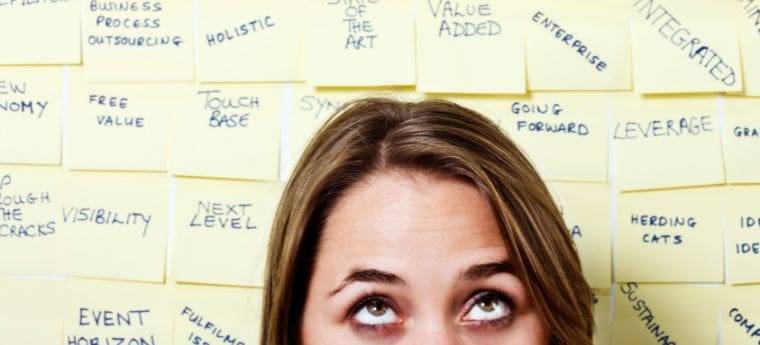 3. Your Website is Not Successful If It Lacks content
Your customers have a problem. And they're turning to your website to help them solve said-problem. That's why your website needs to contain fresh and valuable content that answers real-life questions.
Remember that doesn't mean that they're searching for your exact business. For example, our blog contains useful information for freelancers and small business owners. If someone is searching for advice on invoicing and processing payments, they could also land on our site because that's the content we've been producing. If you lack content, your website is not successful.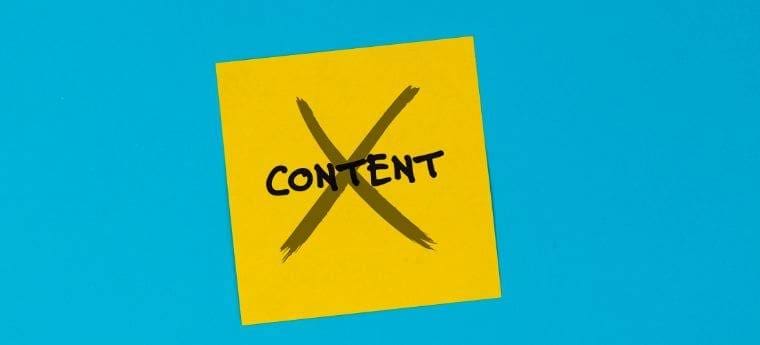 4. Your Website is Not Successful If It Hides essential information
Besides looking for information that will make their lives better, if customers are looking for your specific business, they want to easily locate information like:
The address of your business. If you have a brick and mortar business, include a map link.
Contact information, specifically a phone number and email address.
Social media plugins.
Hours, pricing and an "about us" page.
You'd be surprised at how many businesses still don't have this information on their websites. And, if you're like me, you may stay from those types of businesses over security or legitimate concerns.
And there's no excuse for forgetting this information. These additions are easy-to-integrate onto your site and are usually free as well. If you do not implement these, your website is not successful.
5. Your Website is Not Successful Because Loads too slowly
Customers expect a website to load quickly. In fact, 47 percent of consumers expect a website to load in just 2 seconds or less. Anything more than this and your website is not successful.  And that's important to remember because an astounding 79 percent of shoppers who don't enjoy their website experience are less likely to ever return to that site again, nor buy from that site again, ensuring Your website is not successful.
You can test the speed of your site using tools like Pingdom and GTmetrix. These tools provide insights and advice on speeding up your site. If you don not use these tools, your website is not successful.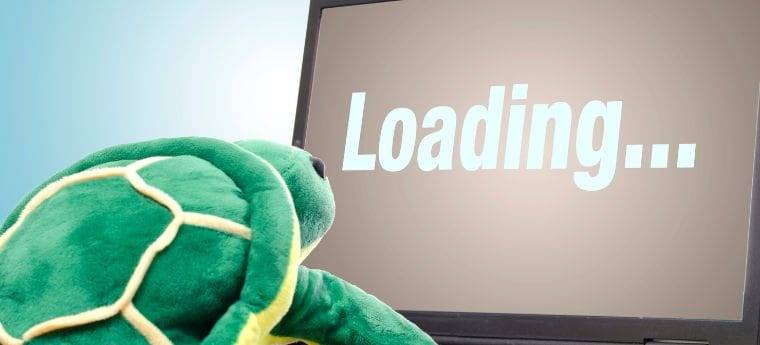 6. Your Website is Not Successful Without clear calls-to-action
You don't want to leave your visitors in the dark by making them guess what you want them to do next on your site. So, give them clear instructions by creating a call to action button or hyperlinked text that is front and center.
HubSpot has 31 call-to-action examples that you should review if you need some inspiration. For instance, Dropbox has a blue "Sign up for free" call-to-action button that stands out from the rest of the page.
Remember, your potential customers won't move forward with your services or resources without these buttons. When that happens, you won't get those all-important business conversions, and your website is not successful.
7. Your Website is Not Successful If It's outdated
Webpages that are maintained and have a current design build trust and credibility. That doesn't mean that you need to update your site every month. But, if it's been years since you've had a major website design overhaul, then it's time to find something more contemporary. The last thing that you want is to have a site that looks like a Geocities page from the late 90s. Your Website is Not Successful.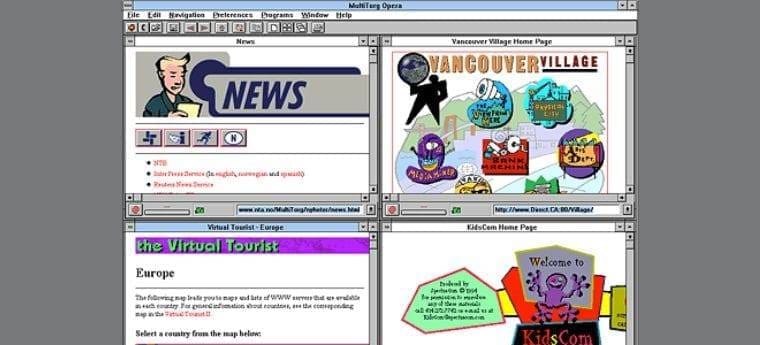 8. Your Website is not successful because It's annoying and cluttered
Believe it or not, that are still businesses that insist on having websites that have music or videos play automatically once your enter the site. Even worse, these sites are also full of banner ads, bright colors and flashy text. These sites are just plain annoying and end-up slowing the page down because it's so cluttered.
So, how many people are going to ever click on that site again at work — or anywhere else?
Keep in mind that a bulk of your visitors are browsing your site on mobile devices too. This means that you're site should be clean and organized. Keep information to a minimum and use sub-headings, bullet lists and graphic elements so that visitors can digest this info in smaller chunks.
9. Your Website is Not Successful If Your Shopping cart or payment platform is broken
Unless you're relying on a third-party payment gateway or shopping cart, then it's your responsibility to frequently check to make sure that everything is working properly. You won't be able to make a sale or receive a payment if your cart or payment processor is busted. and your website is not successful.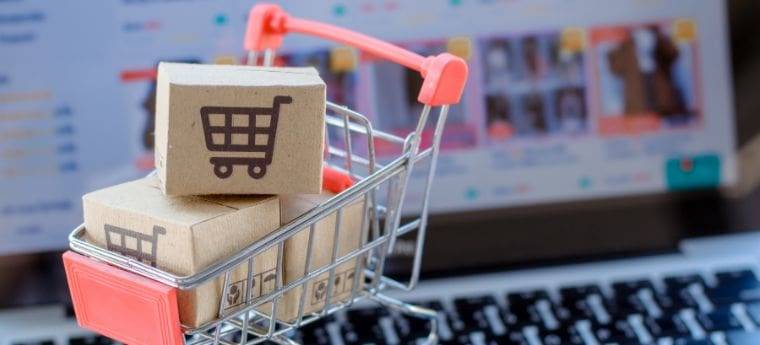 10. Your Website is Not Successful If You don't guide users to different pages
Many businesses send all their traffic to their website's homepage, as opposed to relevant links that their customers want to land on. This could be because service and other site pages are just an afterthought when designing a website. But the fact is that the home page isn't as important to general web traffic and the overall design. Without this, your website is not successful.
Instead, start creating specific landing pages for the various types of potential customers you encounter and where they are in the sales funnel.