The UpCity Recommendability Rating was developed to determine a service provider's credibility and recommendability, giving UpCity the confidence to recommend them to the more than 2 million businesses that visit their site.
Beating your online competition can be tough without the right team in your corner. We treat your business like it's our own, providing the same care and attention to detail to your online presence that we do to our own brand. Don't just take our word for it though, our reviews speak for themselves!
Analyzing for the Excellence Award
And the Excellence Award goes to...
Each year, UpCity analyzes and scores more than 70,000 service providers based on their UpCity Recommendability Rating and acknowledges the top national and local providers with an UpCity Excellence Award. The results are in, and we won!
We are proud to announce that the Nation Media Design team has been recognized as one of the top B2B service providers of 2022 in Baltimore by UpCity!
"The team at Nation Media Design proves time after time that there is no challenge they can't meet head-on. It's my honor and a privilege to name them a 2022 Excellence Award winner."
—Dan Olson, CEO, UpCity
This recognition has been driven in large part by our 5-star review rating on UpCity. Here are a few of our favorite pieces of feedback we've received from our incredible customers:
"I originally requested a quote from Nation Media Design for a business logo several months ago. I was given a very fair quote in comparison to market value. I waited some time before I was ready to move forward, business was slow. Once I was ready I found another "guy" that would do it very cheap. I took that chance. Once I received proofs from the 'other guys' I immediately sent Nation Media Design money for them to do it.
All I can say is don't just go to the cheapest, go with the best. They had my logo within just a couple of days and did a phenomenal job. Again they are very fair priced, some may claim the ability to do it cheaper, but Nation Media Design is unparalleled in quality. I'm not going to lie, I gave a couple of shouts of joy when I got the final product." – David F.
"Nation media has professional and thoughtful staff. They are detail-oriented and always deliver beyond expectations!… The team of dedicated staff is always there and continues to amaze me! The knowledge that they have is like no other company I have seen before. They are always willing to help you think outside the box! I love Nation Media Design and 110% recommend them for anything you need!" – Amber Flores
Thank you to UpCity for recognizing our work. We also want to thank our wonderful clients for all the support you've given us as we've grown. Here's to an even brighter tomorrow!
Learn more about the UpCity Excellence Awards.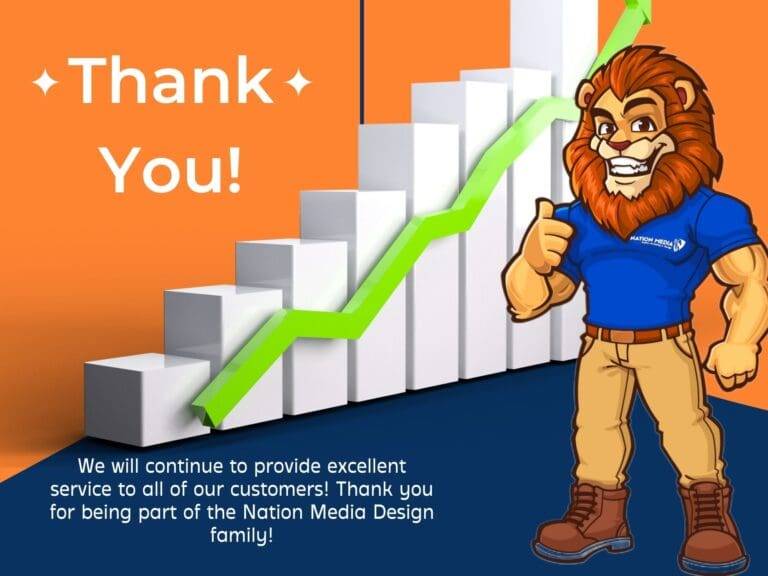 We are so proud to be listed as one of the top agencies in our field in the nation. Thank you to the UpCity team for recognizing us, and thank you to our clients, family, and friends for your unwavering support!
We put our customer's needs at the forefront of our strategies to position goals and objectives to meet those needs. We believe customer service excels because of attention to organization. Is there something we can help you with? We're eager to help you with all of your digital media communication needs.