In 2021, over 50% of all web traffic is from mobile devices such as phones and tablets. The rise of mobile-based internet use has been increasing ever since the iPhone was introduced in 2007. The importance to prioritize mobile search optimization is crucial.
Today, people love using their phones to read the news, connect with friends and family, and shop online; however, the reality is that in 2021, most people have made mobile internet browsing a part of their everyday lives. In fact, there's a high chance you're reading this article on your phone or tablet right now! This growing trend means there is a definite need for business owners to prioritize mobile search optimization now more than ever. If your website does not make it easier for visitors to browse, share, and buy on a mobile device, then you are potentially losing half your customer base!
The Process To Prioritize Mobile Search Optimization
It is the process of redesigning a website to improve a mobile user's experience and increase the volume of conversions. In the past, optimizing a website for mobile devices was as simple as implementing responsive web design. Users would still view the desktop version of a website, but most site elements would be changed to match the mobile device's screen size. However, with Google switching to mobile-first indexing in 2019, mobile responsiveness is now just a part of the puzzle.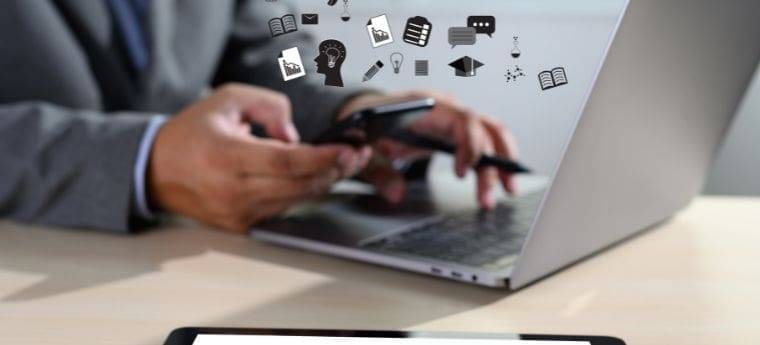 primary reason you must focus on SEO for mobile
It will determine indexing and ranking qualities. This new practice is the primary reason you must focus on SEO for mobile. With some tweaks and improvements, you can make your website ranking benefit from the Google mobile-first indexing update. However, to ensure you give people the best mobile user experience, you must create easy mobile website navigation that complies with Google mobile-first indexing best practices. Mobile SEO always considers the user's experience of navigating the website. Therefore, it should be easy for visitors to make a purchase, sign up for your service or take any other call-to-action (CTA) you have on your site.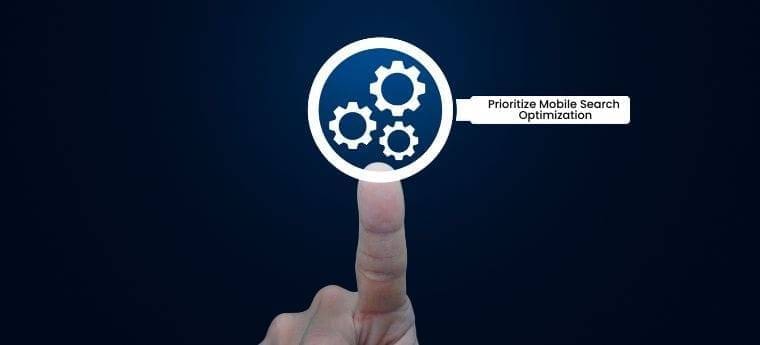 Benefits to Prioritize Mobile Search Optimization
There are many other benefits to consider as well. First, mobile optimization will significantly improve the mobile user experience, potentially boosting conversions and bringing you a profitable return on investment (ROI). With more than half of online shoppers using their smartphones to research and buy, it's crucial to give potential customers the best chance to experience your offerings. Recently, Google announced a new algorithm update called Page Experience in May 2021.
The update will take into account the user's experience when ranking sites for search results. According to Google, user experience includes the website's mobile friendliness and site speed. As Google mentions in their developer notes: "In cases where there are many pages that may be similar in relevance, page experience can be much more important for visibility in search."
Your Website - Prioritize Mobile Search Optimization
CRO is the practice of optimizing your website landing pages based on website visitor behavior. This practice helps to improve conversions on those specific pages. As a result, CRO strategy today has become a big part of how businesses increase the volume of sales and revenue in their business. There are many other tweaks you can make to a website to improve the volume of conversions. 
E-commerce - Prioritize Mobile Search Optimization
E-commerce websites offering a one-step checkout are an example of making purchases as fast and easy as possible. Likewise, Amazon's website is an excellent example of all the minor tweaks businesses can make to improve their online purchase options. Convincing a potential customer to make a purchase is difficult enough. For this reason, you need to remove any difficulties that you might encounter when doing so.
Mobile Conversion - Prioritize Mobile Search Optimization