Digital Evolution in Grand Rapids
In the realm of technological advancement, cities like Grand Rapids, MI stand as a shining example of the monumental shift towards a digital-first approach. A testament to this evolution is the Grand Rapids city website design. More than just a digital facade, this website stands as a beacon of user-centric design. It is crafted with an emphasis on intuitive navigation, making it easy for residents and visitors alike to access essential information and city services without hassle. The web design speaks volumes about the city's commitment to staying abreast of technological trends while prioritizing the user experience.
Grand Rapids, MI is a prime example of the digital-first approach in technological advancement, evident in user-centric website design.

Nation Media, a Grand Rapids-based website design company, offers not only visually appealing websites but also emphasizes functionality and SEO for effective online presence.

Understanding the local audience and tailoring web development and marketing to Grand Rapids' unique demographics is pivotal for success in the digital landscape.
The Pinnacle of Web Design in Grand Rapids
The responsible website design company, Grand Rapids MI based Nation Media, has succeeded due to our unwavering commitment to excellence in every project we undertake. Supported by a strong foundation in advanced web design and web development, our adept web design team crafts digital experiences that are not only visually appealing but also functional and intuitive. But our expertise doesn't end there.
Every website we create for businesses is further refined with state-of-the-art search engine optimization software and techniques. Search engine optimization ensures that these sites don't just look good but perform exceptionally well, ranking prominently on search engine results and reaching the desired audience effectively.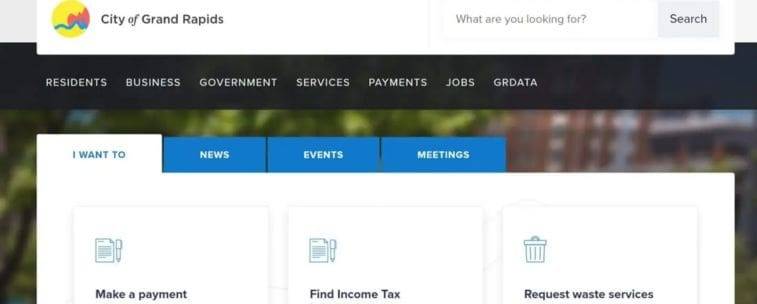 The Pivotal Role of Custom Web Design in Grand Rapids
In the bustling digital realm of Grand Rapids, the significance of custom website design cannot be underscored enough. A generic, one-size-fits-all approach no longer suffices in a market teeming with discerning consumers and intense competition.
Custom website design offers businesses the bespoke touch, ensuring that their digital storefront mirrors their unique ethos, values, and aspirations. By tailoring every pixel to the brand's identity and the audience's preferences, businesses can foster deeper connections, further drive leads and enhanced user engagement, and ultimately, amplify their digital footprint in Grand Rapids, MI.
With the city poised as a burgeoning hub for innovation, embracing custom website design isn't just a luxury; it's a strategic imperative for those looking to carve a distinctive niche and achieve sustainable success.
Nation Media: Lighting Up Grand Rapids' Digital Skyline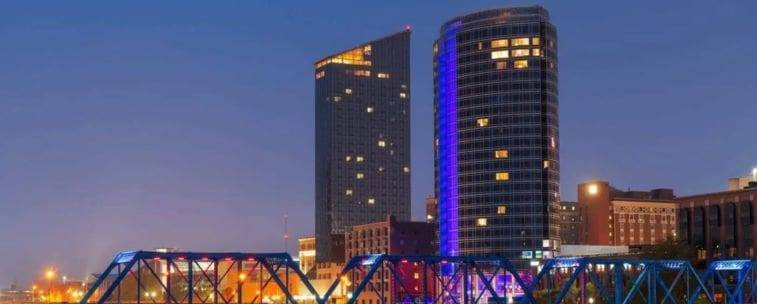 Moreover, our holistic website approach encompasses strategic branding and digital marketing services. We understand that a stellar website needs to be seen and interacted with. Thus, we amplify the reach of these websites by deploying targeted marketing campaigns, ensuring they engage their audience and achieve the business goals set for them.
What is a holistic website approach? Website development, marketing strategy, responsive website, customer journey, advertising and support are all pivotal components in today's digital landscape. While web development lays the foundational groundwork for any online presence, an effective and creative marketing strategy propels a company and brand forward, ensuring its message reaches the intended audience.
A responsive website supports the marketing strategy as it ensures optimal user experience across diverse devices, enhancing user engagement and satisfaction. Understanding the local customer journey is paramount, as it allows businesses to tailor their approach with custom web design and development, ensuring every touchpoint resonates with the target audience.
Lastly, capitalizing on the right advertising space is crucial, as it amplifies brand visibility and fosters potential leads and conversions in a crowded digital marketplace.
"In the evolving digital landscape of Western Michigan, the influence and expertise of leading web design initiatives are palpable far beyond mere city boundaries. These benchmarks of excellence in the field of a custom web design agency aren't merely about conforming to industry standards; they're about setting them. Offering a range of services and support, these initiatives serve as guiding beacons for industries throughout Western Michigan."
-Jamie Nation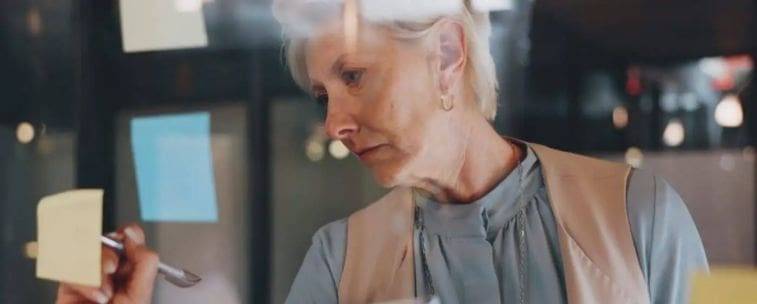 A Symphony of Excellence and Innovation For Our Clients
Amid the vibrant digital landscape of Grand Rapids, MI, we at Nation Media stand tall, embodying a blend of excellence and innovation. We create mobile-friendly custom web software solutions for customers of a variety of industries and sizes, from non-profits and small companies to major government agencies.
As an award-winning digital studio, we've earned accolades and admiration, setting ourselves as the region's go-to hub for top-tier digital marketing answers.
Serving both nimble start-ups eager to etch their digital identity and established corporations striving to strengthen their online presence through full service digital marketing, we encapsulate the very ethos of Grand Rapids in every venture.
Our talented web design and development team seamlessly melds creativity with the latest technological advances, creating responsive web design in websites tailored to echo the unique voice of each brand we collaborate with. But our commitment doesn't end at aesthetics.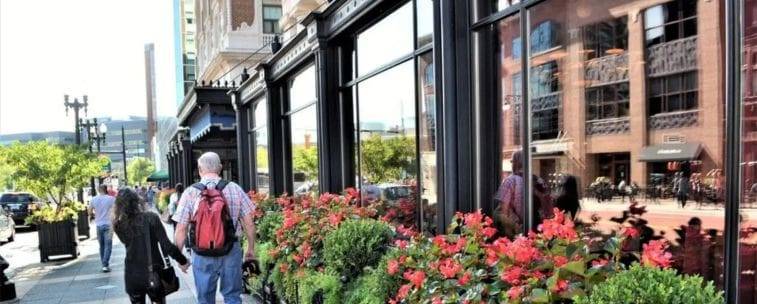 Understanding Grand Rapids, Michigan, Demographically
The success of a website locally goes beyond aesthetics and functionality; it lies in how well it caters to its intended audience. Grand Rapids, MI, with its unique demographic landscape, presents a myriad of opportunities and challenges for businesses. At Nation Media, our approach to web site development is not just about creating visually appealing websites, but tailoring them to the specific nuances of the local audience. Here's how:
Forge an Unforgettable Identity with Professional Logo Design in Birmingham, Alabama
Local Insights: Our team invests time in gathering data and insights about the local populace. From age groups and income brackets to cultural inclinations and behavioral patterns, we seek to understand what makes Grand Rapids tick.

Cultural Sensitivity: Grand Rapids boasts a rich tapestry of cultures and backgrounds. We ensure our websites resonate with this diversity, making every user feel acknowledged and catered to.

Economic Trends: Recognizing the region's economic trends allows us to craft strategies that align with local business dynamics, ensuring the website serves as a potent tool for business growth.

User Behavior Analysis: By analyzing how local users interact with online platforms, we refine our designs to provide an intuitive and user-friendly experience tailored to their preferences.

Feedback Loop: We believe in continuous improvement. By setting up feedback mechanisms, we keep our finger on the pulse, adjusting and optimizing based on real-time responses from the Grand Rapids community.
Incorporating these demographic understandings, we delve into the world of web development, ensuring every component of the website is meticulously crafted. From pixels that tell a story to elements that engage and pages optimized for sheer performance, our commitment to excellence remains unwavering.
Furthermore, our deep-rooted understanding of the Grand Rapids audience and a forward-looking approach to emerging web and marketing strategies sets us apart as the region's premier web development and graphic design agency.
Beyond Borders: Nation Media's Expansive Influence
Our influence extends beyond Grand Rapids, resonating across the broader canvas of West Michigan web design. Recognized as one of the top web designers in America, our acclaim is not just for the designs we conjure but for the comprehensive full-service web design approach we champion, solidifying our status as a luminous beacon in the digital domain.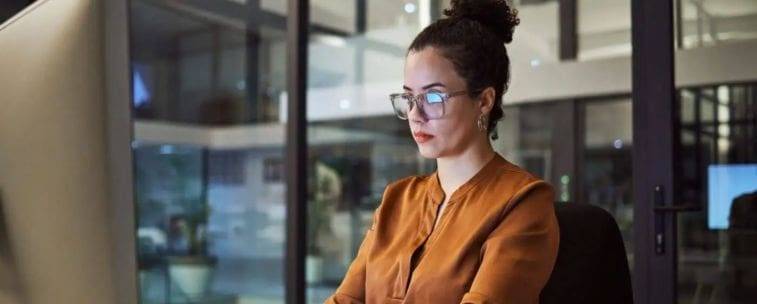 The Strategy of Digital Marketing in Grand Rapids
Beyond The Website: Digitally Marketing To A Grand Rapids Audience
Web design may serve as the visual face of a brand's online persona, but it is digital marketing that acts as the resonant voice, echoing far and wide across the intricate corridors of the internet. Particularly in dynamic regions like the Grand Rapids area of West Michigan, the transformative shifts in consumer behavior towards digital platforms have amplified the importance of having an online presence and ensuring it is optimally strategic.
In today's hyper-connected digital landscape, a robust online presence is more than just a necessity—it's the cornerstone of a brand's identity. Nowhere is this truer than in localized contexts like Grand Rapids, where small businesses vie for dominance in both the physical and digital realms. Here, search engine optimization (SEO) takes on a local flavor, focusing on reaching the community right at their doorstep.
At Nation Media, we're not just versed in the broad strokes of SEO; we excel at the intricacies of local SEO specific to Grand Rapids. We understand the community, its preferences, and how they search for local businesses.
Our tailored approach ensures that businesses aren't just visible online, but they're prominently featured when locals search for the services they offer. In essence, we bridge the gap between your local business and your potential customers, making sure you're not just another name in the vast digital expanse but a familiar and preferred choice in the Grand Rapids community.
SEO Centric: Web development + Search Engine Optimization = Effective Services
Versatile Offerings: Nation Media is not limited to web development; we also extend a range of digital marketing services catering to businesses of all sizes.

Detail-Oriented Design: Our skilled team, which includes graphic design and print design experts, ensures brands shine in the digital realm. Every aspect of the customer's online journey, from discovery to conversion, is finetuned.

Informed Decision Making: We use top-tier tools, such as Google Analytics, to provide actionable insights. We don't just build websites—we develop, host and update, ensuring a seamless experience on both mobile and desktop platforms.

A True Partnership: More than just a web developer or graphic design service provider, Nation Media positions itself as a dedicated partner for businesses in Grand Rapids, guiding them to digital success regardless of their business stage.
Navigating the Digital Evolution Locally
In the modern digital era, the landscape is constantly evolving, driven by the diverse needs of users. Armed with an array of mobile devices, today's consumers are more empowered than ever, navigating a vast digital expanse from the metropolis of Western Michigan to the bustling corners of the Greater Grand Rapids area.
Consumers demand more from their website builds than just access; they seek enriched, seamless experiences tailored to their devices. For large corporations and emerging startups alike, having a website that's merely mobile-compatible is no longer adequate. It's imperative that every new website be mobile-optimized, ensuring it's not just mobile-friendly but the site also delivers unparalleled brand experiences for the target audience.
Creating Unique Digital Experiences
At Nation Media, our design team goes beyond basic web design to help create dynamic digital experiences for our clients. Our work is a fusion of visual appeal and utility, aimed at increasing engagement and foot traffic. Using software tools like Google Analytics, we extract key insights to shape your brand's online presence, ensuring it resonates with your audience.
More Than A Web Design Team
At Nation Media, we believe in an integrative creative approach, a symphony of skills harmonizing into digital perfection. It's not merely about the visuals, though we're proficient in curating aesthetics that resonate. Our expansive realm of digital services encompasses every conceivable facet of the digital frontier.
Every move we make is meticulously calibrated, steeped in rich data and informed by prevailing and emergent trends. We don't just adapt; we anticipate, ensuring that our strategies for our customers include websites that are current and future-proof.
Nation Media shines as a beacon in the vibrant tapestry of Grand Rapids' digital milieu, illuminating pathways for businesses to ascend to unparalleled digital prominence. Our unwavering commitment is to elevate, innovate and set gold standards in web design and digital marketing.
As one of Grand Rapids' premier website design and marketing firms, Nation Media doesn't just respond to the ever-shifting digital terrain. Our web designers are the change agents, pioneering innovative methodologies, crafting trends for our clients and establishing benchmarks that redefine the industry.