Searching for a premier church website designer in Grand Rapids Michigan? You're in the right place! We're rooted in Grand Rapids, Michigan and pride ourselves on our dedicated team of web designers and web development experts, well-versed in crafting beautiful and functional websites for religious organizations.
In this post, we delve into the array of services we offer, underline the crucial role of a Grand Rapids, Michigan, website developer for search engine optimization (SEO), and walk you through our approach to web design.
We will ensure your religious organization has a solid foundation for your web presence. We work with our clients on web design and development that genuinely embodies your organization's core mission and values. Join us on this journey to envision a digital platform that deeply resonates with your community and fosters spiritual growth.
Grand Rapids, Michigan offers a dedicated team of web designers and developers experienced in creating beautiful and functional websites for religious organizations. They focus on crafting digital platforms that resonate with your church's mission and values.

Customization options, like live streaming, mobile-friendly designs, and modern features, enhance your church website's functionality and appeal. Additionally, integrating search engine optimization (SEO) practices is crucial for improving online visibility and connecting with your community.

The church website design process involves collaboration, feedback, and an understanding of your church's brand and mission. By working closely with experts, you can create a website that not only looks great but also effectively conveys your core message and fosters a sense of community with your audience. Ongoing SEO management is essential for maintaining online visibility and relevance.
Church Website Design in Grand Rapids MI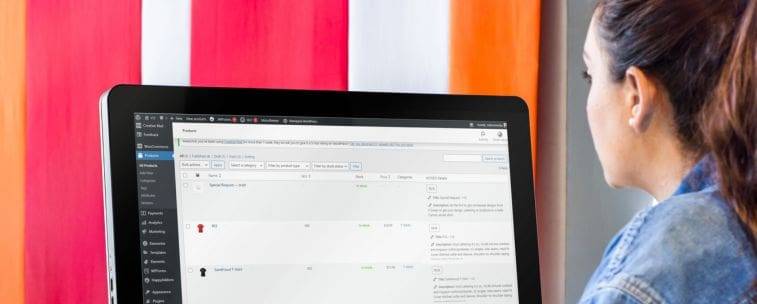 Grand Rapids, Michigan, has a vibrant community of web agencies. However, does each website designer and developer have the expertise and experience to create stunning websites with the rigors of search engine optimization for churches? Not usually.Our Grand Rapids, Michigan web designers have completed over 2000+ web design projects for organizations of every kind, from government agencies and small businesses to churches.
Our team services our clients with project developer skills that keep our customers informed along the way. We understand churches because we grew up in church and continue to attend every week. On our expert team, each web designer, website developer and content creator helps provide a range of services for our clients, including:
Website development

SEO

Branding

WordPress customization
With our help, you can ensure that your church website is both attractive and functional.
We are committed to providing efficient, reliable services to our valued customers. We love to make websites in idea form and design websites that resonate powerfully with your church's brand while enhancing your SEO. Along the way, our content production team provides assistance to our clients to reveal your heart for your community. Our creations are acclaimed for their captivating design, exceptional speed, and stringent security measures.
But what if you need something more than just a website designer or developer for your perfect? Our team is what you need! Beyond web design, our tailored business solutions encompass social media marketing, website security, outreach project development, and other specialized services catering specifically to churches.
Hailing from Grand Rapids, Michigan, Nation Media is an award-winning digital studio offering desktop and mobile-friendly custom web software solutions. We deliver a variety of services from search engine optimization to social media marketing and business growth strategies.
Churches employ our services as an efficient way to manage the flow of visitors to their website. Our team enhances the current concept, look and functionality of your church website to help draw the right people to fill your sanctuary.
Nation Media offers a wide range of services for our clients, including:
Customization for Churches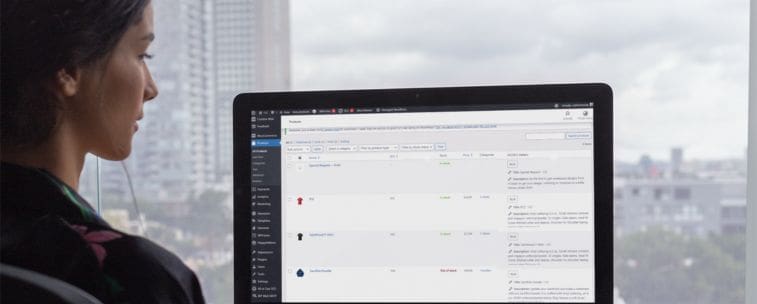 Website design for churches comes with distinctive requirements—and customization options facilitate the creation of a digital space that authentically mirrors your organization. Some popular customization options for churches include live streaming of services, mobile-friendly designs, and integration of modern features such as chatbots and donation forms to enhance the user experience.
For instance, the live streaming feature enables churches to broaden their reach by sharing their services and events with a wider audience.
Additionally, mobile-friendly design ensures that your church website is optimized for all screen sizes, from a desktop to smartphones and tablets, providing a seamless and enjoyable user experience for all visitors.
Such customizations enhance your website's functionality while also making it more engaging and appealing to your audience.
Crafting Digital Sanctuaries for Churches in Michigan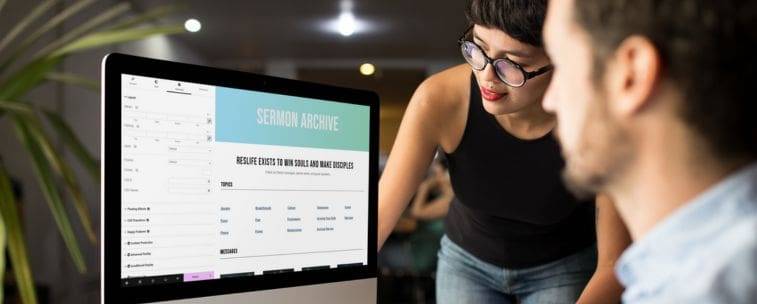 In the heart of Grand Rapids, Michigan, we are proud of our innate ability to fuse design expertise with an in-depth understanding of churches' spiritual and communal needs. We consistently manage to craft appealing digital platforms and serve as virtual extensions of the church community.
At Nation Media Design, our dedication extends beyond mere design. We offer holistic digital solutions for churches, encompassing everything from custom design to robust digital marketing strategies, all enriched with search engine optimization. When you collaborate with us, you ensure that your church's online space is not just a website but a digital sanctuary that genuinely resonates with your community and its values.
Expertise in Church Web Design
In the diverse digital landscape of Grand Rapids, Michigan, we've aligned ourselves with the faith community, unlike the other web agencies. We are proud to be architects of faith-based digital experiences, giving religious organizations a solid foundation as we manage your next project.
Drawing from a deep well of industry knowledge, we're backed by a legacy of successful projects. Our team of website development experts and designer personnel has continuously delivered digital masterpieces tailor-made for churches.
Through a blend of creativity, inspiration, technical acumen, and a genuine understanding of the spiritual narratives churches wish to convey, we ensure that every pixel and every design element serves a higher purpose. Our track record is a testament to our commitment and expertise.
Building an Attractive and Functional Church Website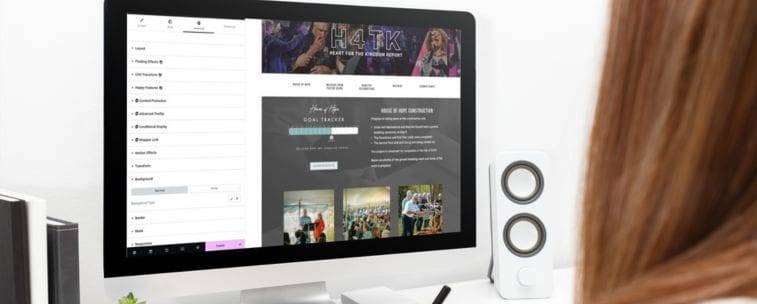 An effectively designed church website should have the following features:
Responsive design

Aesthetically pleasing layout

Contemporary features to captivate users

Easy navigation

Clear calls to action

User-friendly features that encourage visitors to explore your church's services and get involved in your community
Beyond visual appeal, a church website should be constructed considering search engine optimization (SEO) best practices. This ensures that your website ranks high in search engine results, making it easier for potential visitors to find your church and engage with your online content. By focusing on both design and SEO, you can create a church website that is attractive, highly functional and accessible.
Responsive Design for All Screen Sizes
Responsive design is essential for providing a smooth user experience across different screen sizes so that all visitors can access your church website. This ensures that content and visuals flow seamlessly across various devices, from desktop computers to smartphones and tablets.
Emphasizing responsive design guarantees a visually delightful, efficient and flawlessly functional site experience for every visitor, irrespective of their screen choice. By incorporating responsive design into your church website, you can guarantee an optimized user experience, helping foster a sense of community and engagement with your online content.
Integrating Modern Features
Contemporary features like live streaming and mobile applications enable your church to:
Keep pace with the times

Broaden the reach of your efforts

Create an enjoyable user experience

Enrich the spiritual journey for your congregation 
For example, live streaming of services allows churches to expand their reach and share their events with a larger audience, while mobile applications provide a convenient platform for prayer requests and event scheduling.
Embracing technological advances allows churches to cultivate a more engaged community, appeal to younger generations, and assert their timeless messages effectively in a modern context.
Enhancing Online Visibility with Search Engine Optimization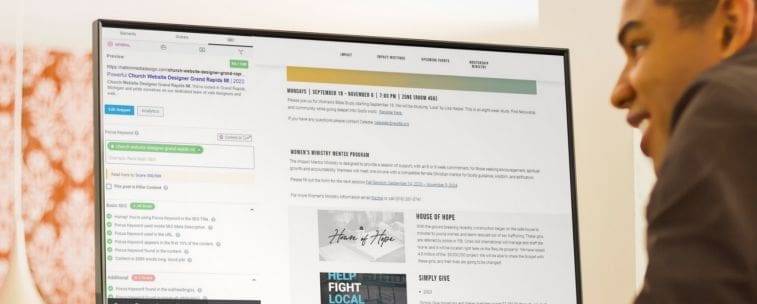 Search Engine Optimization is key in boosting a church's online visibility, bridging the gap between spiritual seekers and faith communities, and fostering spiritual growth. A strong online presence is essential for churches in today's digital age, and search engine optimization can help individuals searching for spiritual guidance or a church community in their locality find the appropriate sanctuary.
Aligning your church's website content with potential churchgoers' distinct needs and inquiries helps your church stand out as a beacon of hope, guidance and community engagement in the digital world. SEO allows churches to reach out to spiritual seekers, enabling them to connect with faith communities when they want to and grow spiritually as a result.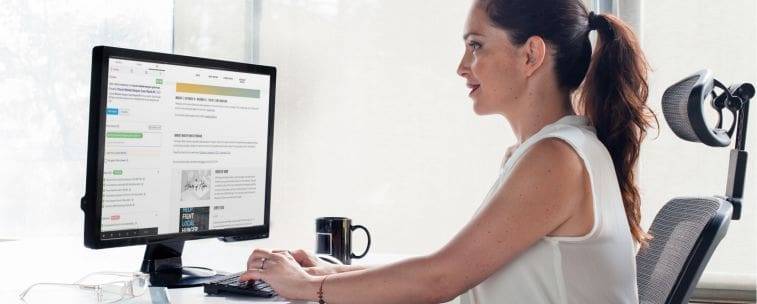 Continuous and reliable SEO management is vital to maintaining the visibility and relevance of your church website in search engine results. This involves researching and selecting relevant keywords, optimizing website architecture and content, and monitoring and adjusting SEO strategies as needed to ensure your website remains competitive in search engine rankings.
Engaging customers in ongoing SEO management allows your church to:
Maintain or enhance your online visibility

Foster sustained growth and heightened engagement with your online content

Connect with spiritual seekers and facilitate spiritual growth in the ever-evolving digital landscape.
This ensures that your church website continues to thrive in the digital age.
The Church Website Design Process
The church website design process encompasses several steps:
Understanding the church's brand and mission

Fostering collaboration with the church team

Incorporating feedback to create a digital space that authentically represents the church and resonates with the community

Conducting an in-depth initial consultation to understand the essence of the ministry and brand desires

Selecting core creatives to define the website's visual tone
By following these steps, the church can create a website that effectively communicates its message and engages with its audience.
Throughout the design process, specific fonts and your specific global colors are selected to blend with the overall design, ensuring consistency and clarity. Branding files are also incorporated to uphold a unified brand identity across all digital platforms.
The design process for your next project additionally comprises three revision stages for feedback, modifications, and refinements, guaranteeing the final website is a fusion of design expertise and your church's unique vision.
Understanding Your Church's Brand and Mission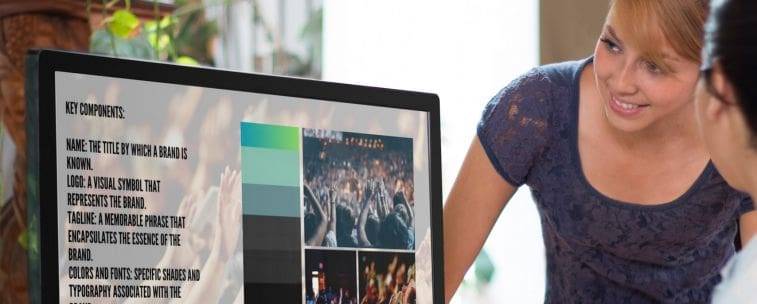 Grasping the idea of your church's brand and mission enables a designer and development expert to create a website in alignment with your church's core message and values.
Even though it isn't a business, the brand of your church is an embodiment of its values, teachings and the community it serves. Therefore, every facet of the church's brand should resonate with the essence of your mission.
Conversations with key stakeholders aid in comprehending the church's vision, outreach goals and future aspirations. This understanding, combined with design expertise, helps ensure that every digital touchpoint aligns with the church's core message and overall project.
By understanding the church's brand and mission, we help you create a website that you're proud of, one that accurately reflects your church's core message and values and fosters a sense of community with your audience.
Collaboration and Feedback
Collaboration and feedback form the bedrock of a successful web design journey. Recognizing each church's unique mission and needs, our project approach is inherently collaborative. After laying out the initial design concept, incorporating the church's branding elements and aligning with its mission, we enter a dynamic feedback and refinement project phase.
During this stage, we actively seek insights from key stakeholders within the church community. Their on-the-ground knowledge and their intrinsic understanding of the church's culture are invaluable in finetuning the website's elements. Whether it's a tweak in the imagery that better represents a specific church event or an adjustment in the content tone that resonates more deeply with the congregation, these iterative feedback loops ensure that the end result is both authentic and impactful.
Moreover, our three revision phases offer clients ample opportunities for in-depth review and adjustments. These checkpoints are strategically spaced throughout the development process, ensuring that the final website harmonizes with our design expertise and the church's unique vision.
The collaborative journey doesn't end at launch. As the church evolves and grows, its digital presence should reflect those changes. We remain engaged, receptive to ongoing feedback, and ready to make enhancements that keep the church's digital platform as vibrant and dynamic as the community it represents.
"From our initial interactions, Nation Media positioned themselves not merely as service providers, but as genuine partners. Their approach to collaboration was rooted in a deep understanding of our brand's core values, objectives, and target audience. Every recommendation they made, from design elements to SEO strategies, felt tailored and enhanced our original vision."
-Johnathan Collins
In conclusion, a well-designed church website is essential for connecting with your community and facilitating spiritual growth in today's digital age. By working with talented Michigan web designers, such as those in Grand Rapids, Michigan, you can create a visually appealing and functional website that aligns with your church's brand and mission. Incorporating responsive design and modern features, optimizing for search engine visibility, and engaging in ongoing SEO management is key to ensuring a strong online presence for your church.
By embracing collaboration and feedback in the web design process, you can craft a digital space that genuinely represents your church and fosters a sense of community and engagement with your online content.